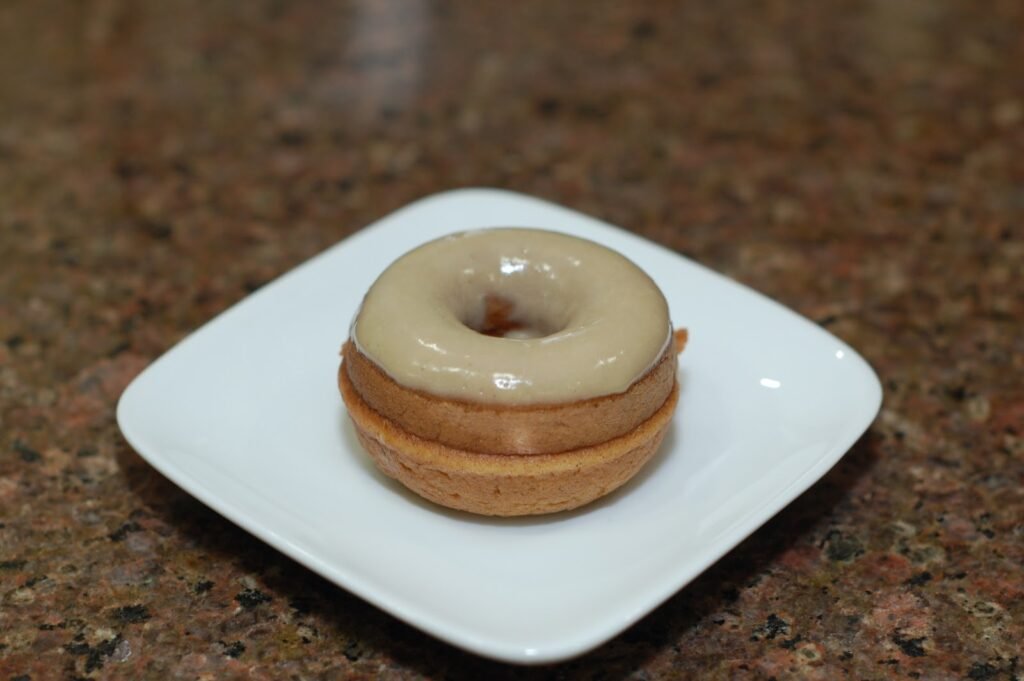 Happy Thanksgiving to everyone!  Since I do not have to cook the turkey dinner it's time to use my babycakes machine again. It's so easy and fun.  I wanted to try another one of Aimee's recipes at healthyfoodforliving.com/recipes/.  The Apple Cider Donuts sounded so yummy.  Of course I replaced 1/4 cup of sugar for 1/4 cup of my dad's maple syrup (forgot to put in picture, oops).  Apple and maple syrup, what could be better?
Apple Cider Mini Donuts
adapted from Shugary Sweets
Ingredients
2 cups flour
1/2 cup sugar
1/4 cup pure maple syrup
1 tsp baking soda
1 tsp baking powder
1/4 tsp nutmeg
1/2 tsp allspice
1/2 tsp cinnamon
1/2 cup apple cider
1/4 cup apple sauce
2 eggs
1 tsp vanilla extract
1 tsp salt
Cooking Directions
Mix all dry ingredients together in a mixing bowl. Add maple syrup, eggs, apple cider, apple sauce, and vanilla. Using a mixer on medium speed, blend until smooth.
Fill each cooking reservoir with about 2 tbsp of batter.
Bake 2-4 minutes or until toothpick inserted in donut comes out clean. Makes about 24-28 donuts. 
Mmmm…can you smell them?  I used a different glaze then Aimee.  I made a Maple Glaze to enhance the maple flavor I put in the mini donuts.     
Maple Glaze
by The Sweet Chick
Ingredients
1 3/4 cups sifted powdered sugar
2 – 4 tbsp pure maple syrup
Cooking Directions
Blend together sugar and syrup. Add more maple syrup to make a glaze consistency.
Dip donuts in glaze and place on wire rack to allow glaze to set up.
I added sprinkles to some of them for the kids.  The donuts were delish!  I didn't hear any complaints.