Last week I was so busy putting together my daughter's birthday party and getting the house ready for my in-laws who were coming into town, I didn't have time to share these lovelies. Now of course, I have to stare at this drool worthy photo and remember how insanely delicious these Bourbon Biscoff Blondies were. Not only are they fabulous alone, but they are even better with a scoop of vanilla ice cream and my easy Bourbon Caramel Sauce. So if you want to make your father something special for Father's Day this year, try these. He'll love you for it.

I just can't get enough of Biscoff and Bourbon. This time I even added in some pecans to the mix.
I did not hold back on the bourbon. I went for a full 1/4 cup. You could definitely smell the booze. The batter was still pretty thick, so I wasn't too concerned about the blondies baking properly.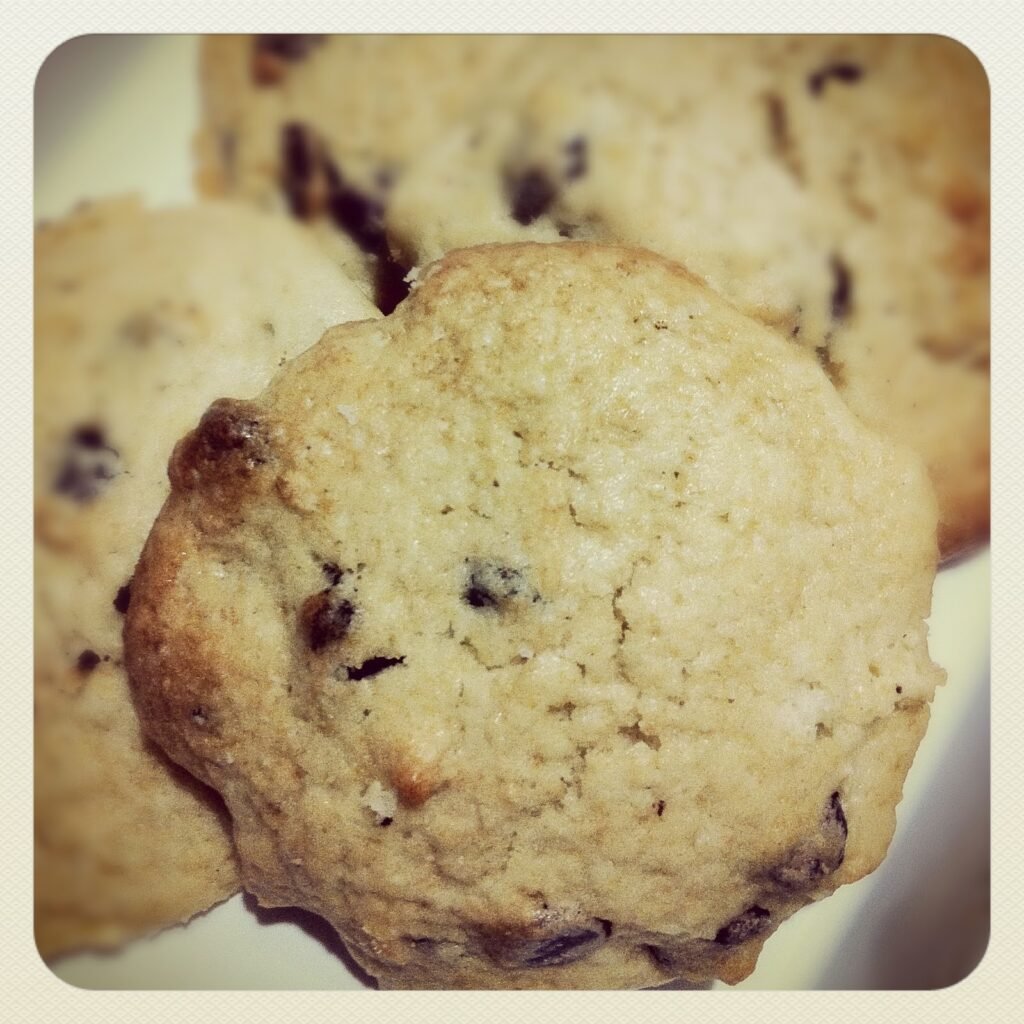 In fact, they baked beautifully. You could still smell the booze, but you could also smell the Biscoff and chocolate chips.
I did attempt to cut the bars while they were still slightly warm, but it was difficult to do without them breaking apart. So before continuing, I placed them in the fridge for about 20 minutes, then I finished cutting them. That way I had much cleaner cuts.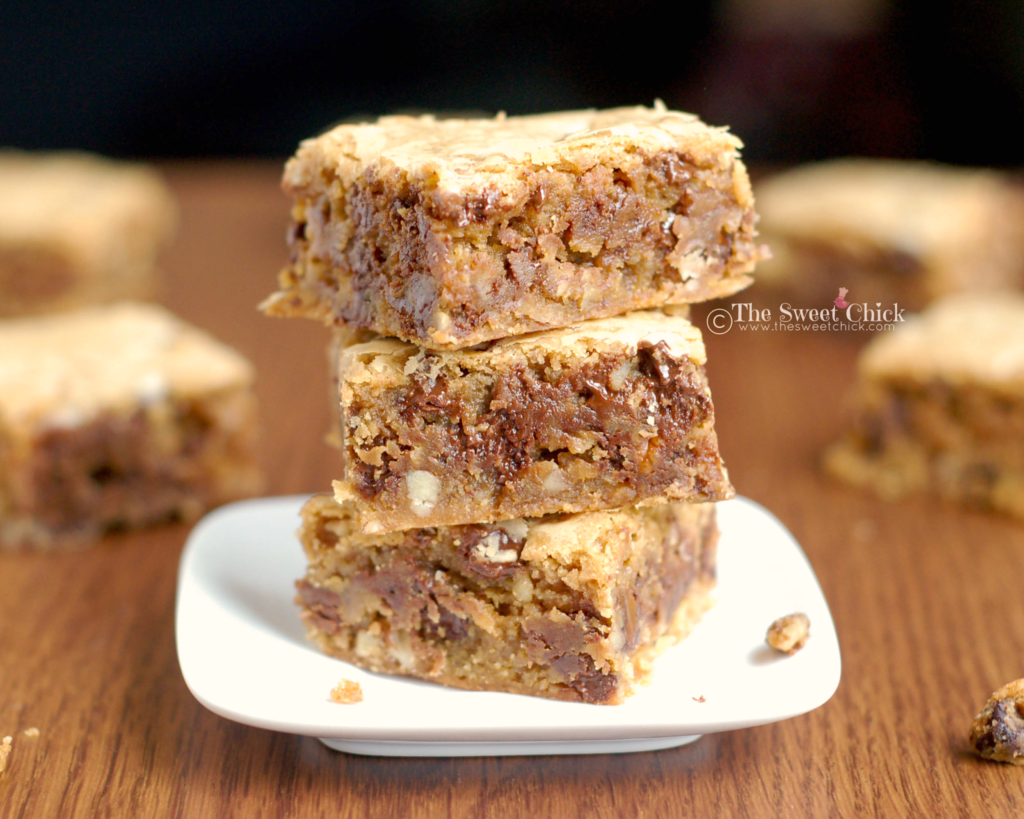 Now, you could eat them plain, just like this, or you can make them extra special. Grab a 1/4 cup of caramel topping and mix in a teaspoon of bourbon.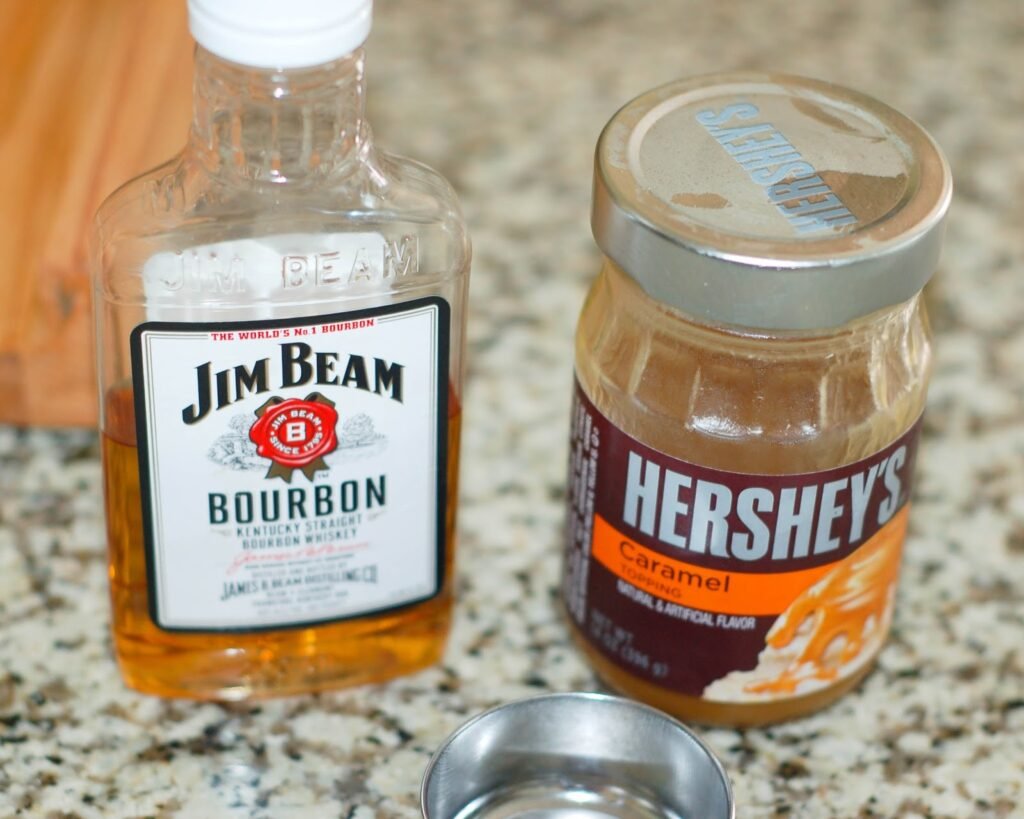 Then warm up you slice of blondie in the microwave for 20-30 seconds. Top it with a scoop of vanilla ice cream and pour a little or a lot of Bourbon Caramel Sauce over the top. It's life changing, trust me.
This ooey, gooey mess is good to the last drop. You can taste all the flavors, the bourbon, the biscoff, and the chocolate chips. Add to that the caramel and the crunch of pecans. It's flavor overload for the taste-buds. I was kind enough to share these with my neighbors. They rarely say no to my treats. I know my husband would like me to make some more for him on Father's Day. I think he deserves them!
Bourbon Biscoff Blondies
by The Sweet Chick
Prep Time: 15 minutes
Cook Time: 20-25 minutes
Keywords: bake dessert snack biscoff bourbon whiskey chocolate chips pecans Father's Day blondies bars American
Ingredients (16 bars)
For the blondies
1 cup + 1 tablespoon all purpose flour
1/2 teaspoon baking powder
1/8 teaspoon baking soda
1/2 teaspoon salt
5 tablespoons unsalted butter, melted
1 cup light brown sugar
1 large egg + 1 egg yolk
1 teaspoon vanilla extract
1/4 cup bourbon whiskey
1/2 cup Biscoff spread
1 cup semi-sweet chocolate chips
1/2 cup chopped pecans
For the sauce
1/4 cup caramel sauce
1 teaspoon bourbon whiskey
Instructions
For the blondies
Preheat oven to 350°F.
Line the bottom and sides of an 8 x 8 inch baking pan with aluminum foil.
In a small bowl, mix together the cup of flour, baking powder, baking soda, and salt.
Place the melted butter and brown sugar in a stand mixer bowl and mix until combined.
Then add in the egg, egg yolk, vanilla, bourbon and Biscoff. Mix on low speed until smooth.
Slowly add the dry ingredients to the wet ingredients. The batter will be very thick. Do not over mix, or the blondies will turn out hard.
Lastly, mix the remaining tablespoon of flour with the chocolate chips and add them to the mixer bowl along with the pecans. Mix until evenly distributed.
Spoon the batter into the lined baking dish. Bake for 25-26 minutes or until a toothpick inserted in the center comes out almost clean. The blondies may appear soft, but they will set up as they cool.
Allow the blondies to cool completely, about 3 hours. You can place them in the fridge for 20-30 minutes to speed up the process.
Once cooled, gently lift the foil out of the pan, place the blondies on a cutting board and cut into squares.
For the sauce
In a small bowl, whisk together the caramel and the bourbon. When ready to serve drizzle some over a blondie square. Vanilla ice cream is optional.
Notes
Blondies can be made ahead of time and stored in an airtight container at room temperature for about a week.