I am participating in Cookie and Crafts for Sandy Hook, a tribute to Sandy Hook Elementary School. Though this recipe is not technically a cookie, it is something fun to make with your kids and remember how precious they are.
For more information on how to  help support the victims of the Sandy Hook shooting, click on the buttons to the right of my page, or see Dorothy at Crazy For Crust.
Most kids I know love candy canes and hot chocolate, so I thought it would be fun to combine the two tastes. If you haven't tried Hershey's Candy Cane Kisses, you have to go out and get some. They are really addictive. I may have had a few while making this treat.
Your kids can help you unwrap all the kisses and get them ready for you to chop up into itty bitty pieces.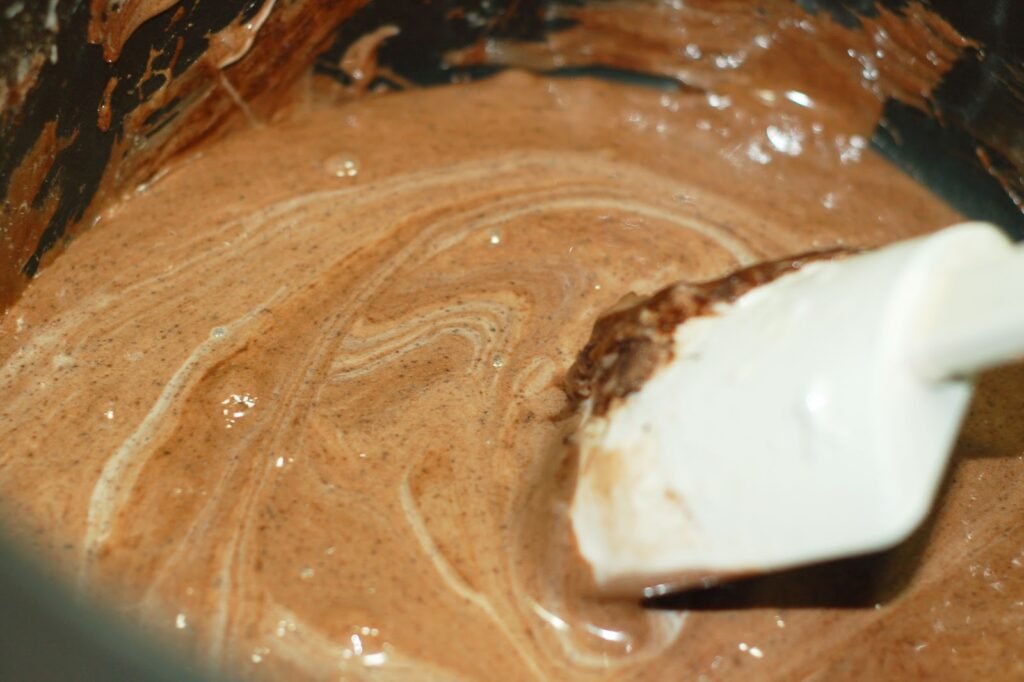 For the hot chocolate, I used Ghirardelli Double Chocolate, but you can use any hot chocolate mix you like.
You can see all the bits of candy cane that were inside the Hershey's Candy Cane Kisses.
I made these treats two ways. First, I made them into bars and topped them with a marshmallow fluff and Cool Whip topping and sprinkled them with Marshmallow Bits and candy cane sprinkles, to get the whole hot chocolate vibe going.
But if you want to have a more candy cane vibe going, you can pull out your candy cane cookie cutter and have the kids cut out the treats into candy cane shapes.
Then with some Wilton's white and red candy melt, and some red sugar crystals, you can decorate the tops.
Wouldn't this be great to go with a nice mug of hot chocolate on Christmas Day?
Candy Cane Hot Chocolate Rice Krispie Treats
by The Sweet Chick
Prep Time: 10-15 minutes
Cook Time: 5 minutes
Keywords: no bake snack dessert rice krispies marshmallows marshmallow bits Cool Whip
Ingredients (25 bars)
For the treats
4 tablespoons butter
1 bag (10 oz.) mini marshmallows
1/2 cup hot chocolate mix
6 cups Cocoa Krispie Cereal
1 cup chopped, Hershey's Candy Cane Kisses
For the topping
1 cup marshmallow fluff
2 cups Cool Whip
Optional Toppings
Jet Puffed Mallow Bits in chocolate and vanilla
candy cane sprinkles
Instructions
For the treats
In a large sauce pan, melt butter and marshmallows over low heat. Stir until completely melted.
Remove from heat and add hot chocolate mix. Stir until completely mixed.
Then add the Cocoa Krispie cereal and chopped kisses. Mix until all is well incorporated.
Then pour the mixture into a greased 9 x 13 pan or a cookie sheet and spread it evenly with a piece of waxed paper.
Place in fridge to cool.
For the topping
With a hand mixer mix the fluff and cool whip together until smooth.
Then spread evenly over the Cocoa Krispies and sprinkle with the Mallow Bits and/or candy cane sprinkles and place back in fridge.