OK, so I was supposed to do this post yesterday, but I was so close to finishing this book and I had to know how it ended. Have you read it?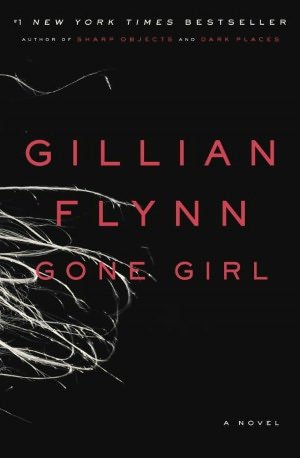 It is a ridiculously twisted book. I am not sure if I should say the author is brilliantly creative or down right creepy. Either way this book is a nail-biting, page-turning, plot-twisting, can't-put-down kinda book. If you have read it, you will know why I couldn't post last night.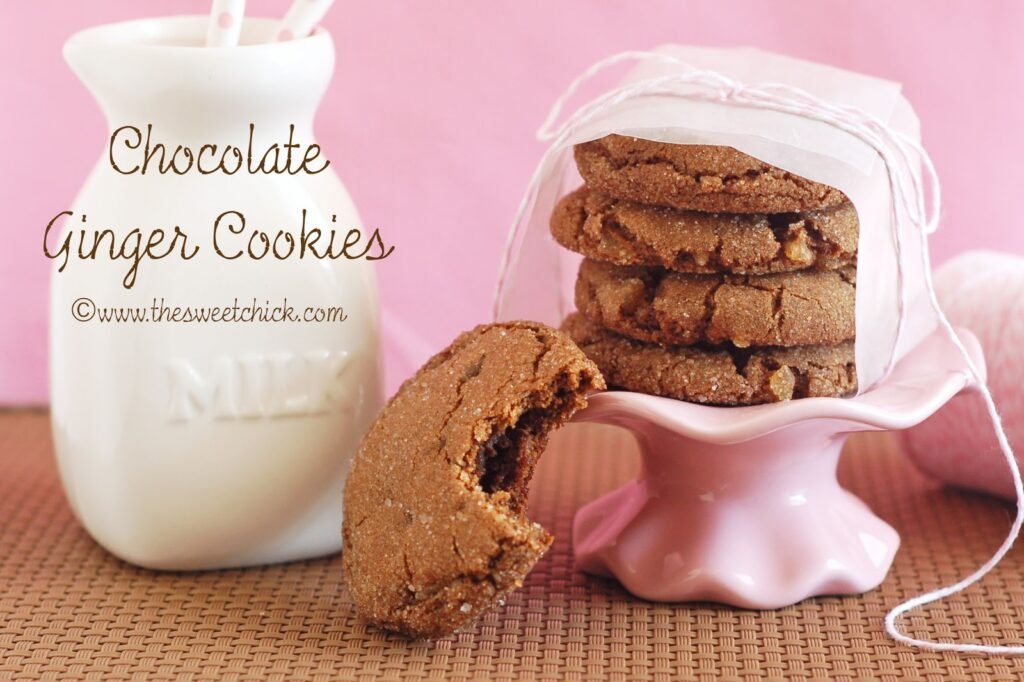 But I am here now to share a new recipe. My husband found this tin of crystallized ginger chips at T. J. Maxx. He wanted me to use it to make him some cookies because he loves ginger snaps. I like ginger, but I can't say I am fond of the hard cookies. There was a recipe for soft chewy ginger cookies on the back of the can, so I adapted the recipe slightly and made these Chocolate Ginger Cookies.
The ginger chips are delicious.  They are sweet, but with just a bite of tangy ginger.  If you don't find them at the store, I did spot them here at Amazon.com and here at Sur La Table.  You can also make the cookies without the chips and they will still have plenty of spicy flavor from the the ground ginger, ground cloves, and ground cinnamon.
I am happy that I put some cocoa in the mix.  Ever since I put chocolate chips with the pumpkin spice in my Maple Pumpkin Chocolate Chip Bread I was hooked on the chocolate and spice combo.
The dough for these cookies is nice and thick. I used a cookie scoop to measure out the size cookie I wanted and then rolled them into balls.
Then you just roll them around in some granulated sugar. Don't they look pretty? These will be great for the holidays. Perhaps Santa might like to have some on Christmas Eve when he comes to deliver our presents.
I know my husband really like them. He hadn't even finished eating them all and already wanted me to make another batch. I brought some to my mom and some to work also. No one had anything bad to say about them. I was surprised at how many people loved ginger cookies. I guess I will have to make some for holiday gifts this year.
Normally, chocolate chip cookies are my number one favorite cookie, but I think they have to move over and make room for these Chocolate Ginger Cookies. They are moist, chewy, sweet, and tangy. And it is very hard to eat just one.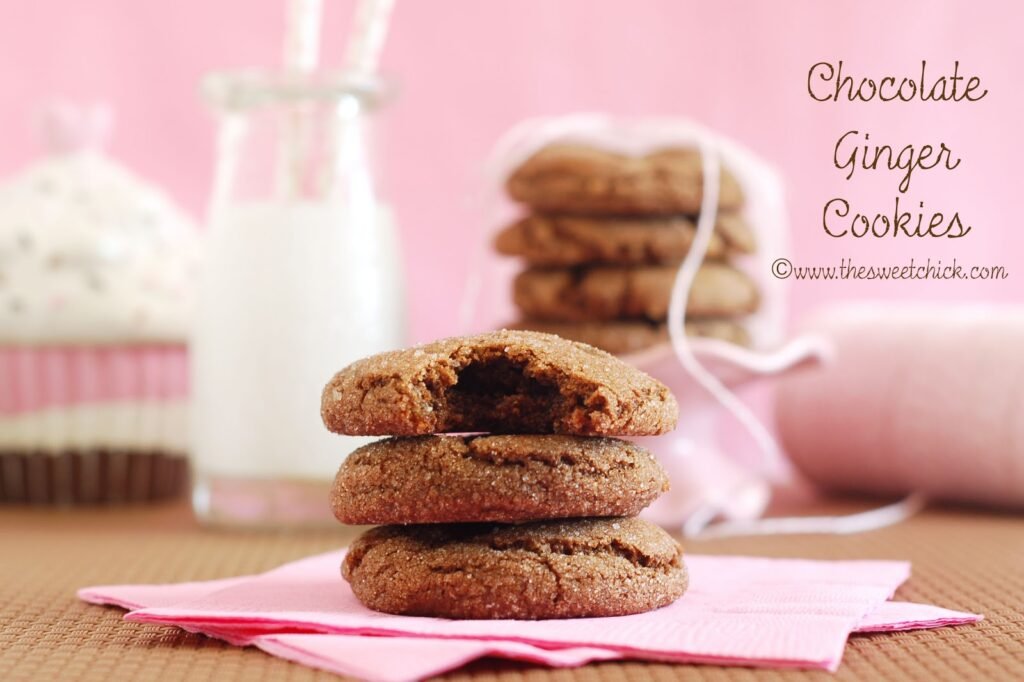 Chocolate Ginger Cookies
by The Sweet Chick
Prep Time: 15 minutes
Cook Time: 10 minutes
Keywords: bake dessert ginger chocolate cookie
Ingredients (36 cookies)
2 1/4 cups all purpose flour
1/2 teaspoon ground cloves
1/2 teaspoon ground ginger
1/2 teaspoon ground cinnamon
2 teaspoons baking soda
1/2 teaspoon salt
1/4 cup cocoa
3/4 cup (1 1/2 sticks) butter, softened
1 cup sugar (plus 1/4 cup for rolling dough in)
1/4 cup dark molasses
1 large egg
2 tablespoons milk
1/2 cup Crystallized Ginger Chips
Instructions
Preheat oven to 375º F.
In a large bowl, sift together the flour, cloves, ginger, cinnamon, baking soda, salt and cocoa.
In a stand mixer cream together the butter and sugar. Then add the molasses, egg, and milk.
Slowly add the dry ingredients to the wet ingredients and mix well.
Add the ginger chips and mix until all incorporated.
Chill the dough for about an hour. Then with cookie scoop measure out dough and roll into balls.
Next roll the balls of dough into granulated sugar and place on greased cookie sheet about 2 inches apart.
Bake 10 minutes at 375º F. Remove from the oven and place on cooling racks until completely cooled.
Grab a glass of cold milk and a couple of cookies and enjoy!
(Recipe adapted from The Ginger People)