Yep, I still have some pumpkin left in me.  The pumpkin apple flavor worked well for my smoothies, so I thought I'd try it in a scone.  Scones are so easy to make and make a great breakfast or snack.  Scones are light and not too sweet, so they don't feel as guilty as a slice of cake or pie.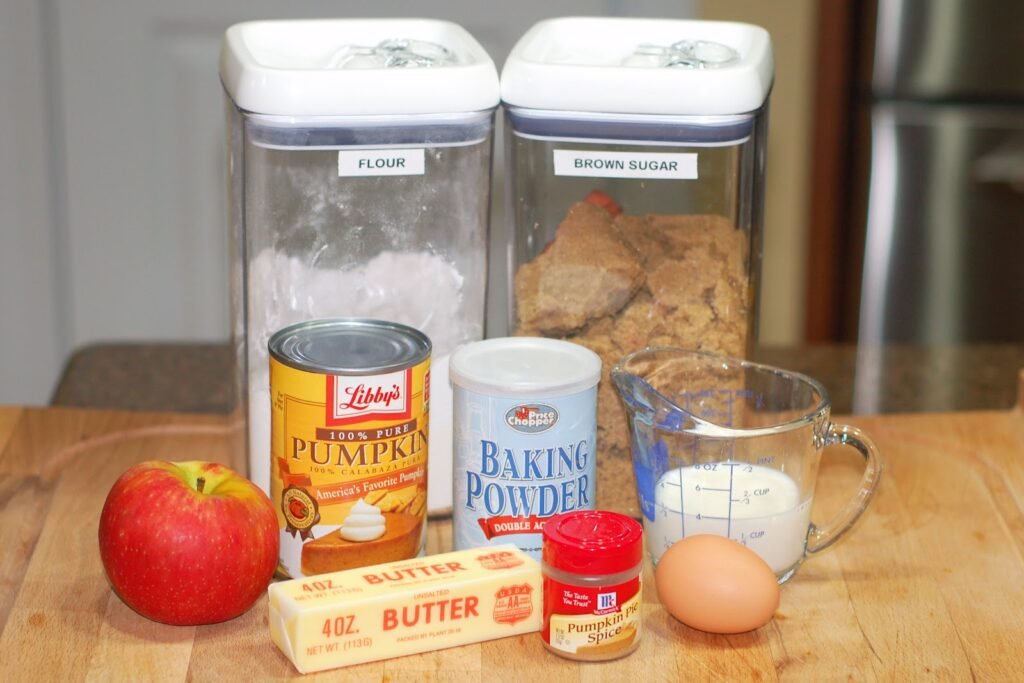 I am so loving the cool weather we have been having lately. Fall is almost here and I am ready.
I usually cut my scones into eight large pieces, but you can cut them into sixteen slices. The skinnier they are, the better for dunking in coffee or milk.
The chocolate and caramel drizzle on top of the scone just brings it to another level. It's a definite must.
Pumpkin Apple Scone
by The Sweet Chick
Prep Time: 20 minutes
Cook Time: 15 minutes
Keywords: bake breakfast dessert pumpkin apple dark chocolate caramel scones fall
Ingredients (8 scones)
For the scones
2 3/4 cups all purpose flour
1/2 cup brown sugar
2 teaspoons baking powder
1 teaspoon pumpkin pie spice
6 tablespoons cold butter
1/2 cup milk
1 egg
1/3 cup pumpkin
1 cup chopped apple
For the toppings
1/2 cup melted dark chocolate
1/4 cup caramel or caramel flavored topping
Instructions
For the scones
Preheat oven to 425º F.
In a stand mixer, add flour, sugar, baking powder and spice. Mix on low until all is well blended.
Add butter and milk. Mix on low for 2 minutes, then add egg and pumpkin and mix for 3 minutes or until all is well incorporated.
By this point the mixture should be like a pizza dough or bread dough consistency. Add the apples and mix on low until pieces are evenly mixed in.
Take the dough out of the mixer and form into a ball by hand, then place on a well floured workspace and flatten out into a round disk about 1 inch thick.
With a knife or pizza cutter divide dough into 8 even slices. Place slices on a well greased baking sheet.
Bake at 425º F for 15 minutes. Then take out of the oven and let cool on a cooling rack.
For the toppings
Place melted chocolate and caramel into two separate Ziplock bags with tips cut off and drizzle over the scones. Or if you are too lazy like me, just dip two separate forks into the chocolate and caramel and wave it over the scones. Imperfection stills tastes delicious.