Following our after dinner walk, my husband and I became hungry.  We decided to try another restaurant at Aria.  We chose Barmasa for some sushi.  The entrance looked intimate and welcoming, but when we walked it was quite the opposite.  The restaurant floor was huge and industrial looking.  Not quite what we were looking for, but we were already being seated.  Looking at the menu made our wallets cringe in pain.  But we held our heads up high and ordered anyway.  The husband ordered a beef sushi ( I don't recall which one) as well as Creamy miso tofu with Avocado rolls.
I ordered three pieces if sushi.  I remember one was salmon, the other two I don't remember.  I would have feasted on m
+ore, but the prices were ridiculous.  I must say, though the sushi was absolutely divine.  It was extremely fresh.  I read that they fly the fish in from Japan on a daily basis. My husband wasn't so keen on the beef.  A little too rare for him, so I ate it. He did enjoy the tofu and avocado rolls.  Overall, the food was great, but the prices were not so great.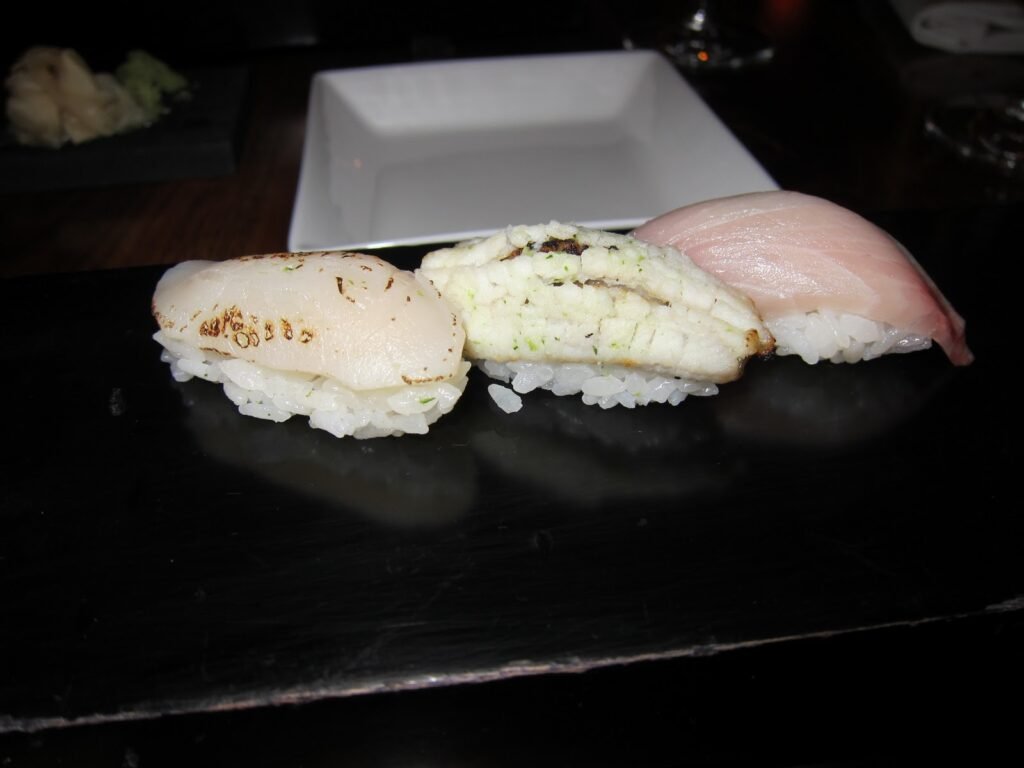 Of course, the Sweet Chick that I am, I needed to have an after dinner sweet.  Well wouldn't you know, they have a Jean-Philippe Patisserie right inside our hotel.  Fancy that.  I love Jean-Philippe.  We used to get some treats at the one in the Bellagio Resort/Casino.  And they have a really cool chocolate fountain there.  It is under glass, so I can't jump in and go swimming, but pretty to look at and drool.  Anyway, the husband was in the mood for gelato.  I chose one scoop chocolate and one scoop oreo cookie.  Mmmmmm.  It was so creamy good.
The shop area of the patisserie was all decorated for fall.  There were all sorts of Halloween goodies and the colors of the decorations were so bright and colorful.  As I read the little sign, I found that most of the decorations were made of chocolate.  I thought this was incredible.  The details were phenomenal.  This was a great end to our first evening in the City of Sin.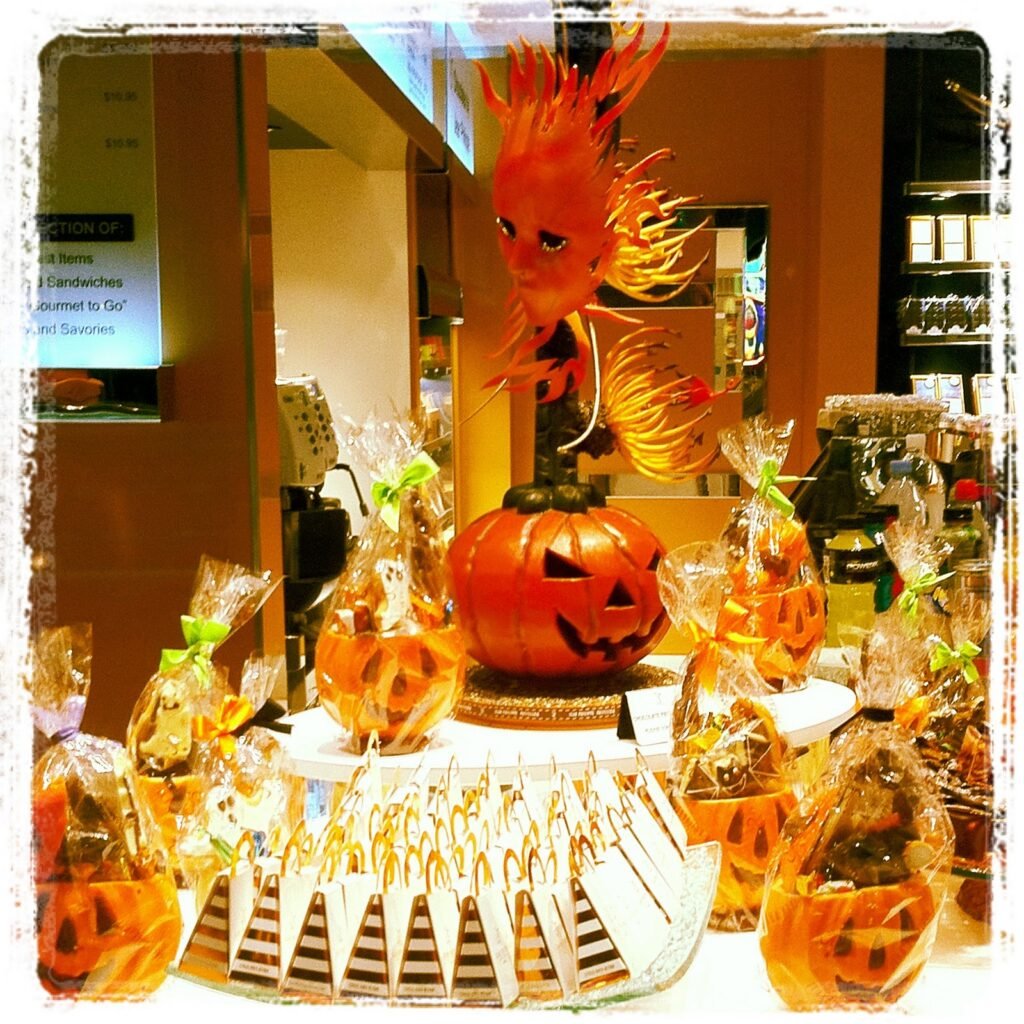 After a little bit of gambling, it was time to head
off to bed and catch up with some sleep.  My body is not used to staying up so late and with the time difference, I was really exhausted.  A big difference from our first few trips to Vegas when we stayed up all night and slept all day.  That was pre-kids and when my body was a lot younger.  Ta Ta for now.