From the Paris , we started making our way towards the Palazzo, weaving in and out of casinos on the way.  It was already started to get hot outside in the Vegas sun.
The Venetian has a lot of great architectural details that I love.  I never did go on the gondolas, but they sure look like fun.  Perhaps next time. 
Here I am in front of the fountain at the Venetian.
Inside the Palazzo was this ginormous waterfall, and "falling" from the ceiling were these beautiful leaves.  We also went to check out Encore next to the Wynn.  But by then hunger started calling, so we walked fast to Ceasar's Forum Shops.  We were going to eat Italian, but then had a change of heart and tried out a new sushi restaurant, Sushi Roku.
We started off with some edamame.  We tried some rice beer…mmmm.  A little pricey, but worth it.
Hubby had some beef teriyaki, but I wanted to try some kobe beef, so I ordered some kobe beef skewers.  Yep, they were tasty.  Unfortunately, one of the meatballs took flight and landed on the floor.  I was very saddened.
Not to fear, I also ordered eel and avocado rolls.  Now these were de..li..cious.  My husband was grossed out by the thought of eels, but they are super tasty.  Atleast they stayed put in my plate and didn't run away like my meatball.  Prices were a little more reasonable than the other sushi place, but still on the high side.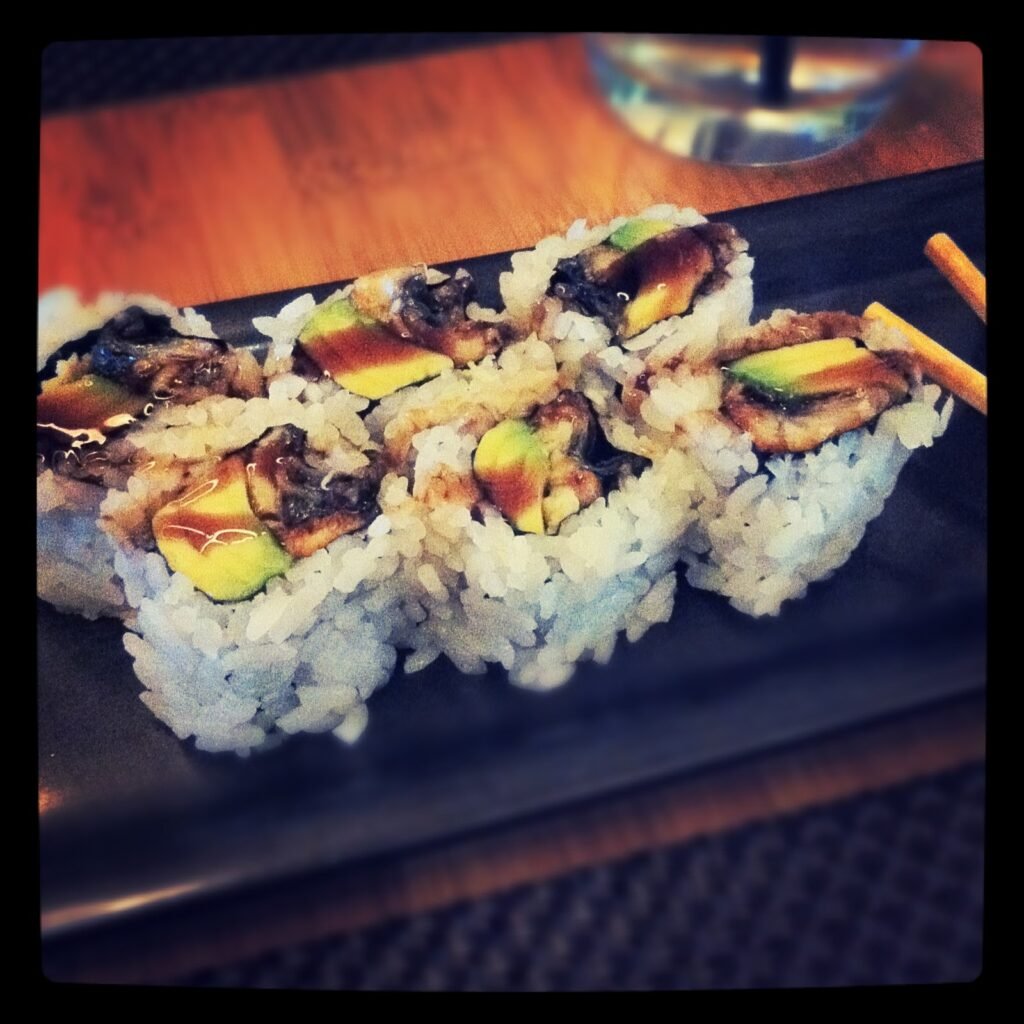 We had to walk off some of this food before dessert, so we did a little window shopping around the Forum Shops before heading over to Seredipity 3.  More on that tomorrow.