Another treat I made for Octoberfest was beer bread using my hubby's brew.  I wanted to make it bite size , so I used mini muffin tins and liners.  I just made the Tastefully Simple mix as usual, added my husband's brew and baked it at the temperature directed on the box, but cut the time down to 10-15 minutes.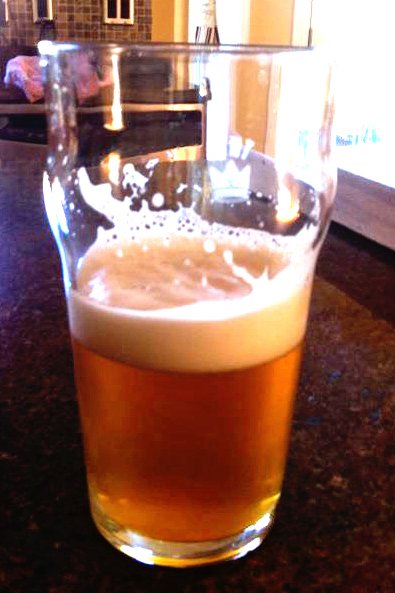 I think next time I will brush some butter on the top before baking so they look more golden.  The tasted fine regardless.  I just want them to have more of that beach tan, instead of white pasty look.
For the spread I found a recipe online.  Pretty simple.  And no I didn't use real butter, but it tasted good anyway.  I did use real organic native honey, which tastes fabulous.  And I ended up adding a little powdered sugar to the mix. 
Honey ButterSpread
adapted from allrecipes.com
Ingredients
1/2 cup butter (no substitutes), softened
1/2 cup honey
2 tablespoons powdered sugar
Directions
In a small mixing bowl, beat the butter until light and fluffy. Add the honey and powdered sugar; beat just until blended. Serve with bread, bagels or toast. Store in the refrigerator.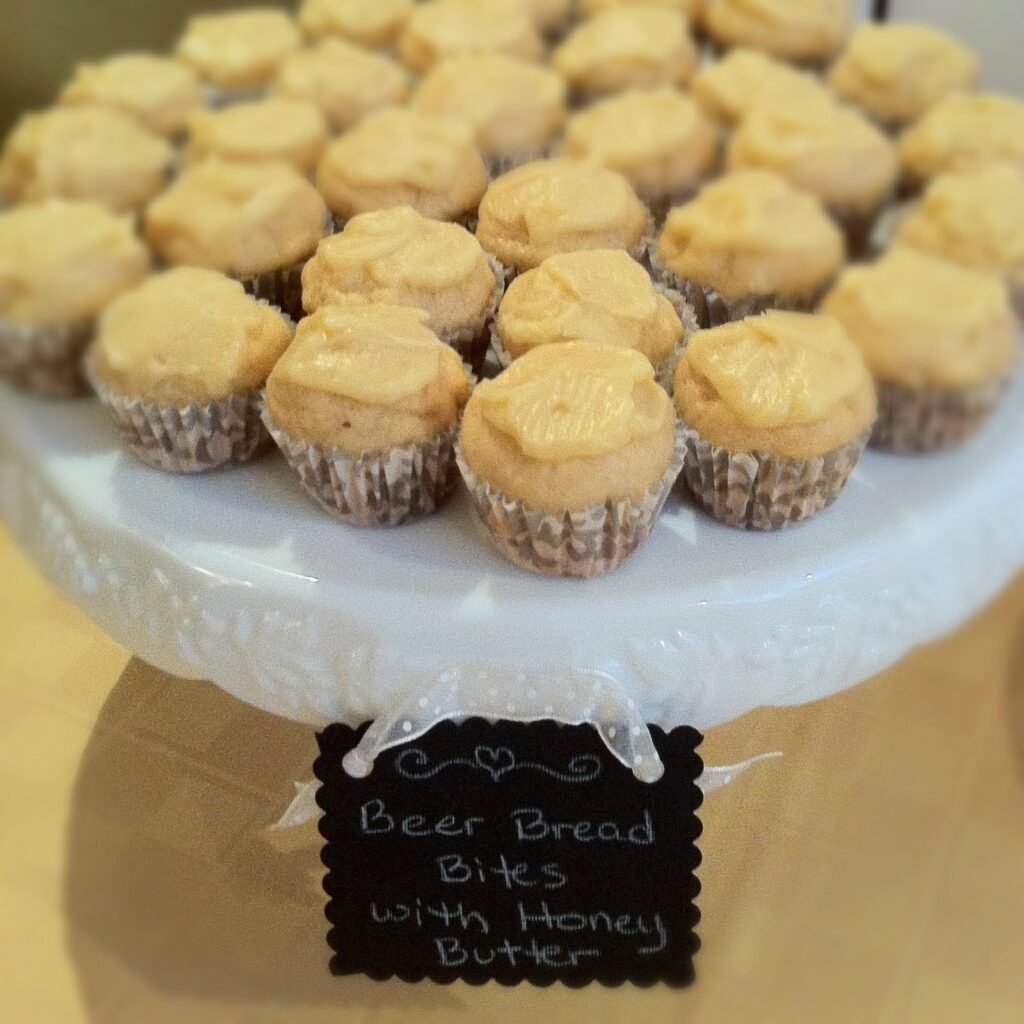 I even made a little sign to match the one I made for the Guinness Cupcakes.  Care for a bite?