I am taking a break from my Vegas chronicles to tell you about a new waffle recipe.  I adapted a buttermilk waffle recipe I found by adding some Biscoff.  What's not to like about Biscoff?  It's good with almost anything, so why not waffles.  They came out great.  The Biscoff was not overwhelming.  I was going to use some frozen berries to make a berry syrup to go with them, but the clerk seemed to have left out the bag of frozen berries I bought and I didn't feel like going back to the store.  Oh well, it will have to wait till next time.  For now I used good ole maple syrup.  I am loving my new waffle iron.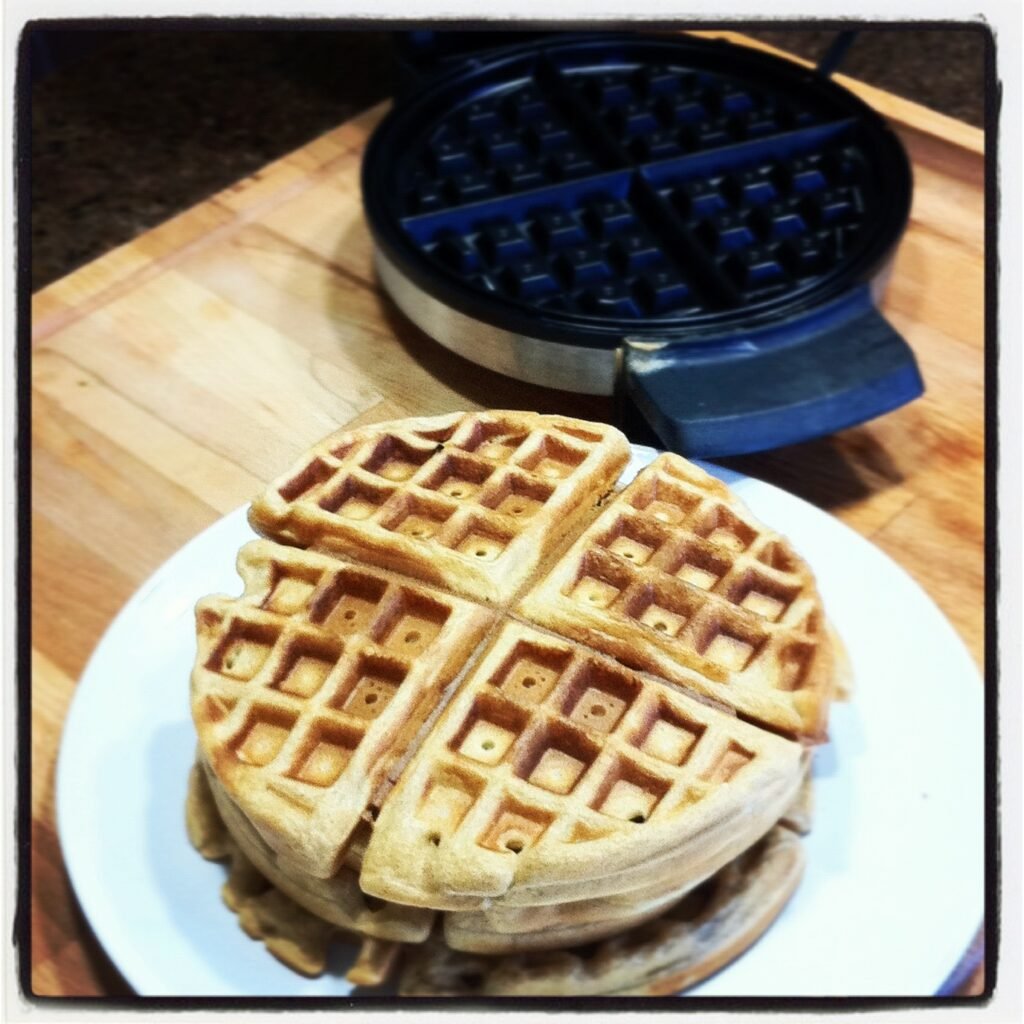 Biscoff Buttermilk Waffles
Serves:
approximately 6 (8-inch round) waffles
Ingredients
4 3/4 ounces all-purpose flour, approximately 1 cup
4 3/4 ounces whole-wheat flour, approximately 1 cup
1/2 teaspoon baking soda
1 teaspoon baking powder
1 teaspoon salt
3 tablespoons sugar
3 whole eggs, beaten
2 ounces unsalted butter, melted
16 ounces buttermilk, room temperature
1/2 cup Biscoff spread
Vegetable spray, for waffle iron
Directions
Preheat waffle iron according to manufacturer's directions.
In a medium bowl whisk together the flours, soda, baking powder, salt, and sugar. In another bowl beat together eggs and melted butter, and then add the buttermilk. Add the wet ingredients to the dry and stir until combined. Add the Biscoff.  Allow to rest for 5 minutes.
Ladle the recommended amount of waffle batter onto the iron according to the manufacturer's recommendations. Close iron top and cook until the waffle is golden on both sides and is easily removed from iron. Serve immediately or keep warm in a 200 degree F oven until ready to serve.
adapted from Alton Brown, Food Network