Okay, time to make the cupcake pops. I have my candy melt, lollipop sticks, Lindt chocolate bar (to make the chocolate candy melt taste better), mini M & M's, rainbow sprinkles, and a foam covered in foil to hold the pops.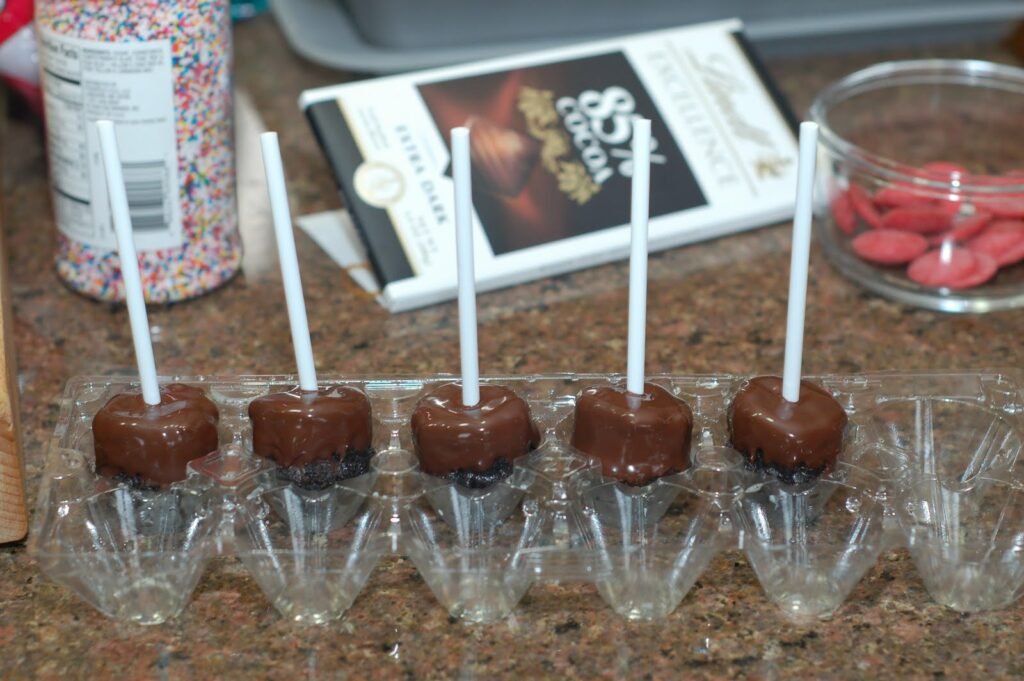 First I dipped the bottom of the frozen cupcake pops in chocolate and stuck the lollipop stick in them. I remember reading that the easier way to set them is to use an egg crate. I cleaned out a plastic egg crate and it worked perfect. I put the pops back in the fridge until they set.
Then it was time to dip the tops in pink candy melt and decorate. Not too bad for my first attempt. My daughter and husband taste tested them and both concurred that they were a hit. And the best part is that they were quite easy to make. Thank you Cathy for buying that cute little cupcake mold!