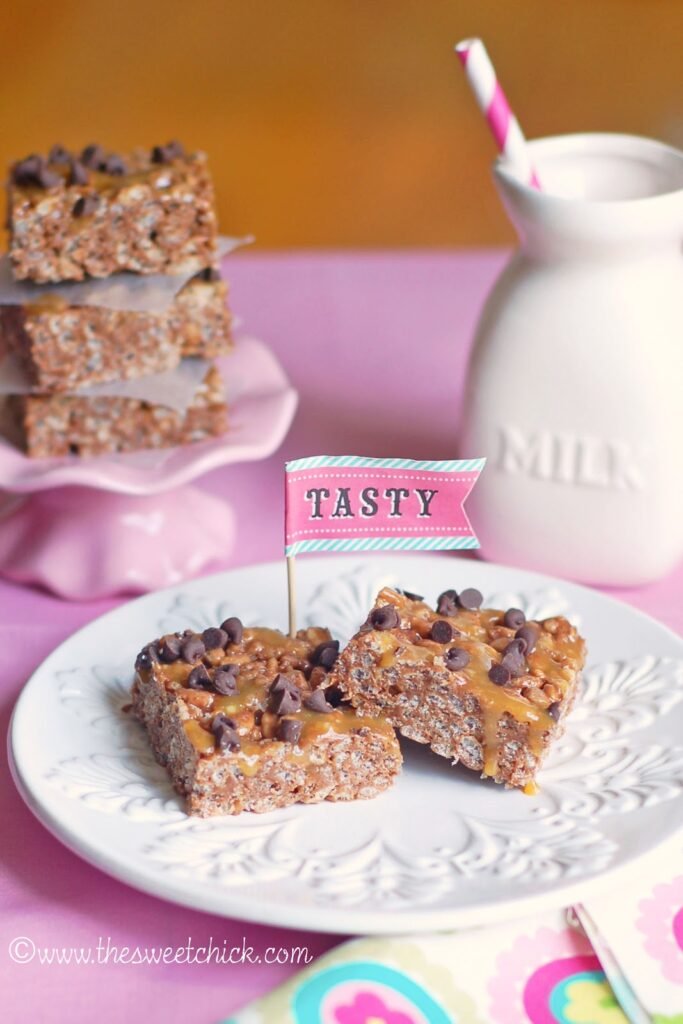 I am so happy my comments box has reappeared on this blog.  It mysteriously left me and I couldn't figure out how to get it back.  It finally found it's way home.  I missed talking to people and making new friends.
 Has everyone seen the new spread by Jiff?  Oooo.Mmmm.Ggggg.  It's a Mocha Cappuccino flavored  hazelnut spread.  It is sinfully good.  For those who love Nutella, this is the next step closer to heaven.  The first thing I did was scoop up a spoonful and eat it.  Then the creative juices started flowing.
Here is my assistant.  She already had her spatula in hand before I even turned on the stove and got out my pot.  When she is not baking in her Easy Bake Oven, she helps me out in the kitchen.  Perhaps I can inspire her to become a chef, then she came bake and cook for me.  
Here is what melted marshmallows look like when enveloped by the Mocha Cappuccino spread.
Then add the Rice Krispies and you get Mocha Cappuccino with a crunch.  But it's not done yet.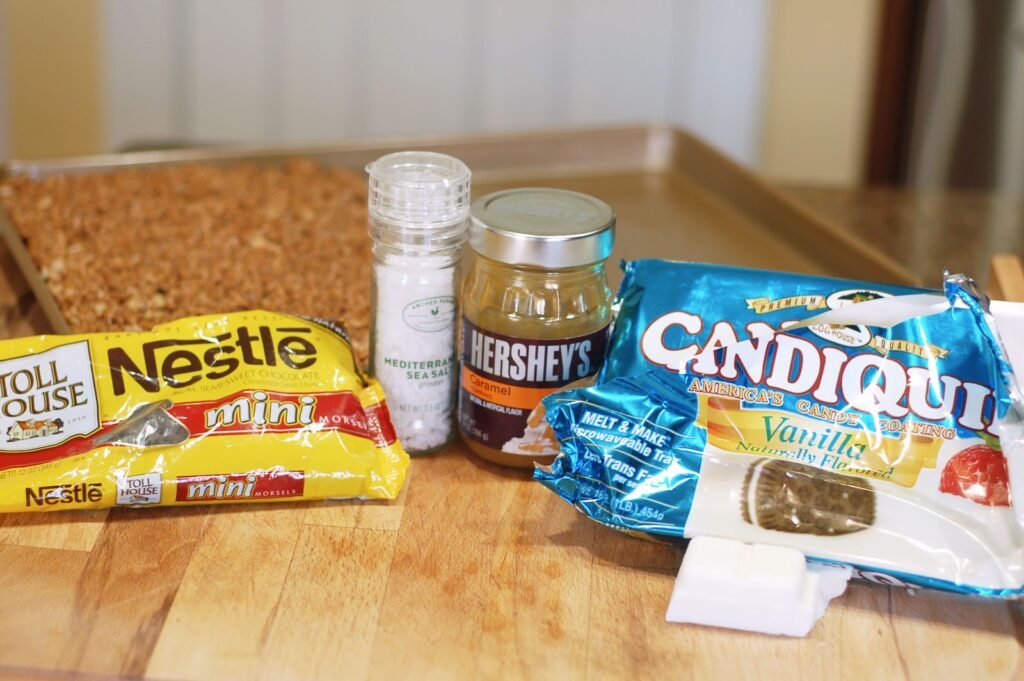 What is a Mochachino without some caramel.  After two attempts at making homemade salted caramel, all I ended up with were two very sticky pots and a blister on my finger from a piece of hot sugar.  So I had to go another route.  I bought some caramel topping, added some salt and candy melt (to harden) and sprinkled it all with mini chocolate chip cookies. Perfection. It's a  Mochachino you can sink your teeth into.
Even my husband who is not a big fan of coffee flavored treats couldn't keep his hands off them.
Mocha Cappuccino Bars
by The Sweet Chick
Prep Time: 15-20 minutes
Cook Time: 5 minutes
Keywords: no bake dessert rice krispies mocha cappuccino spread salted caramel chocolate chips rice krispie treats bars
Ingredients (24 square bars)
For the bars
3 tablespoons butter or margarine
1 package (10 oz.) regular marshmallows or 4 cups mini marshmallows
1/2 cup Jiff Mocha Cappuccino flavored hazelnut spread
6 cups Rice Krispies cereal
For the toppings
1/2 cup caramel topping
1/2 teaspoon sea salt
1/4 cup melted vanilla flavored candy coating
1/4 cup mini chocolate chips
Instructions
For the bars
In a large sauce pan, melt butter and marshmallows over low heat. Stir until completely melted.
Remove from heat. Add the Mocha Cappuccino spread and stir until all incorporated.
Then add the Rice Krispies cereal and stir until all coated.
Pour the mixture into a greased 9 x 13 pan or a cookie sheet and spread it evenly with a piece of waxed paper.
Place in fridge to cool.
In the meantime, melt candy coating per directions on package and set aside.
In a small bowl, pour the caramel and add the salt. Then mix in the candy coating and stir well.
Pour mixture in a piping bag with tip ( I used a Wilton #4 tip) or Ziplock bag with the corner snipped off. Drizzle the melted chocolate in diagonal pattern across the cooled off bars and sprinkle with mini chocolate chips.
Place the treats back in the fridge to set.