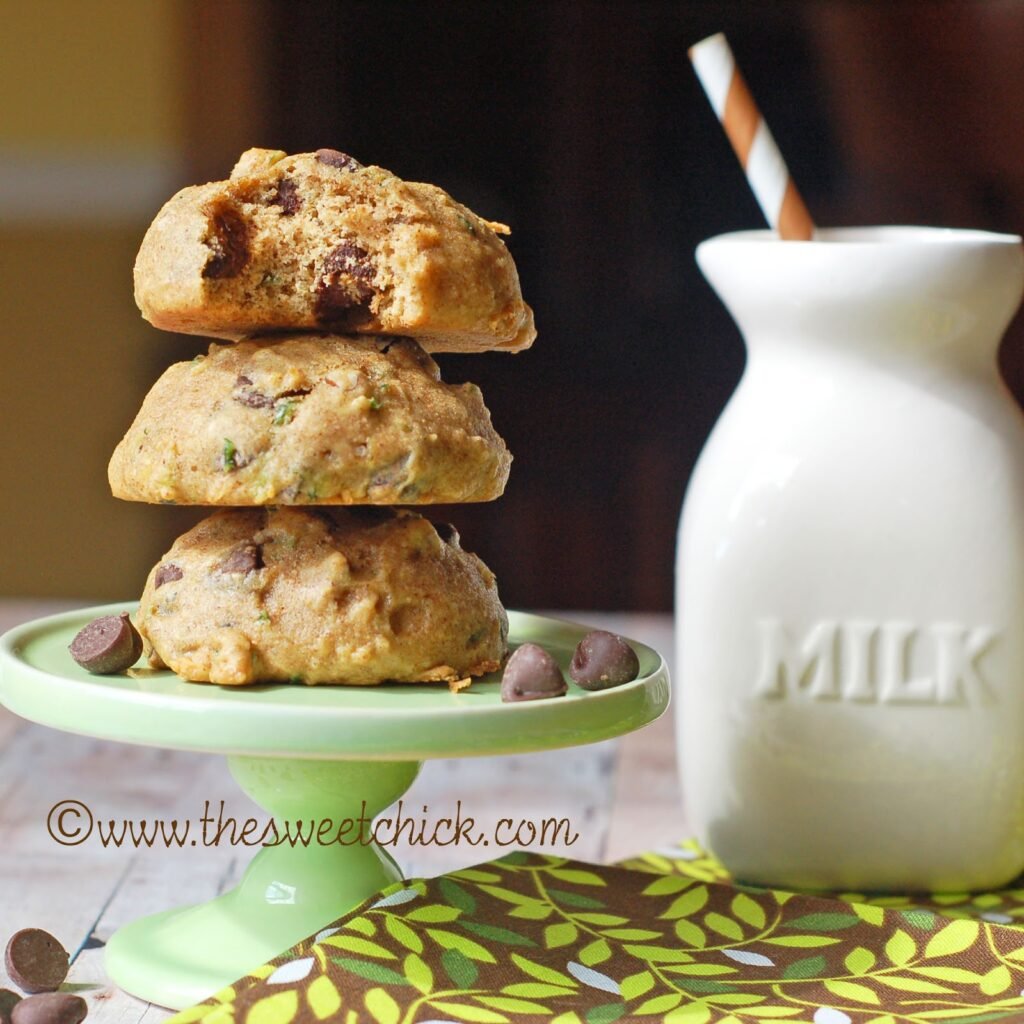 I figured you guys would be sick of pumpkin recipes by now and I was craving zucchini.  I have made these zucchini cookies before using a recipe from my mom's archives.  I just adapted it to my taste.  I was more in the mood for pecans and chocolate chips than walnuts and raisins.
I didn't even have any sticks of butter on hand, so I had to make due with a tub of Smart Balance.  I really needed cookies and I wasn't driving to the store for butter.
Never fear, the cookies turned out fine.  In fact, they were nice and puffy,  just like a chocolate chip zucchini cloud.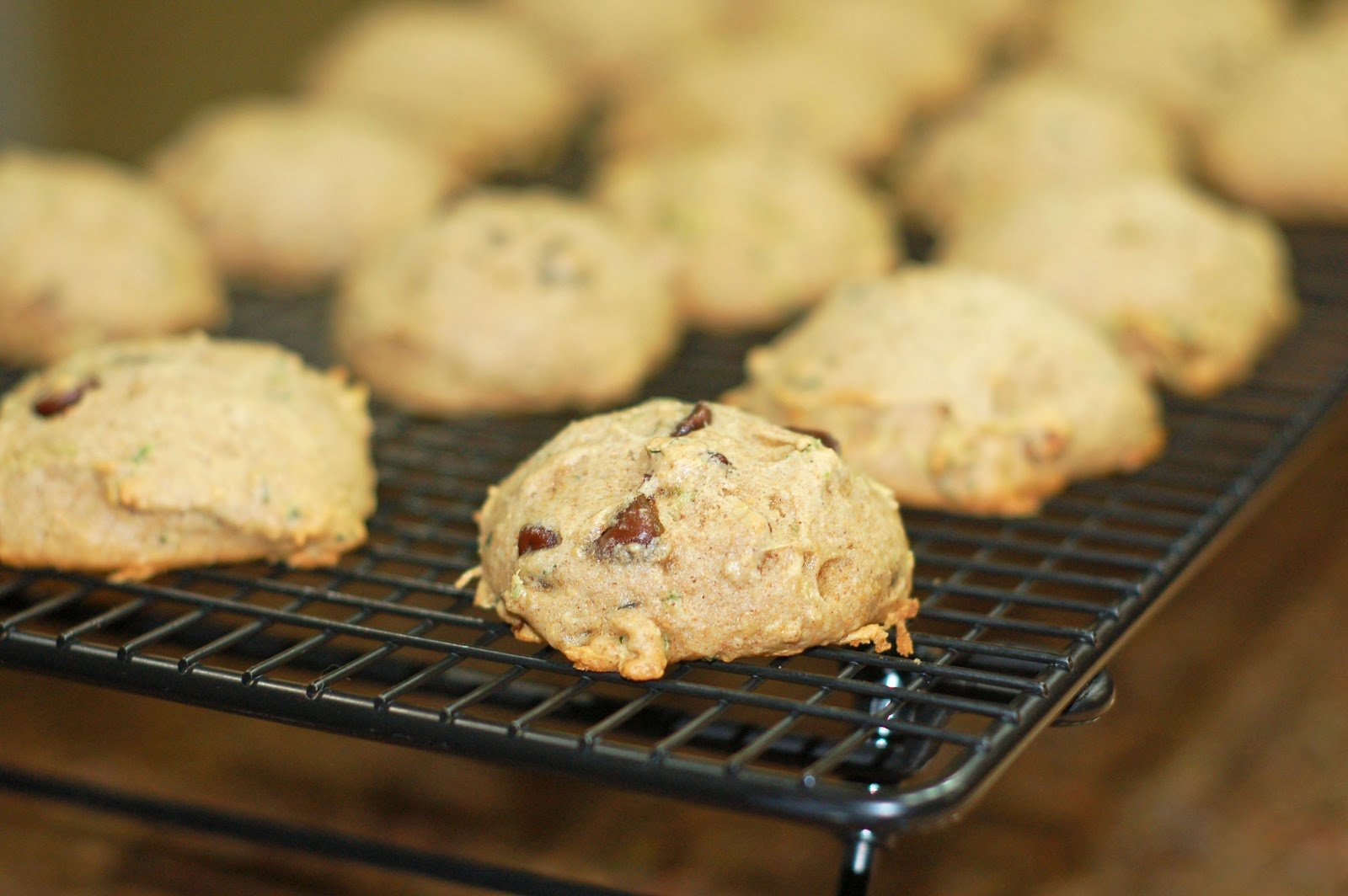 When you bite into them, you can taste the zucchini with a hint of cinnamon that really enhances the flavor of the chocolate chips.  I like that they are not overly sweet.  Although, it does make it harder to stop after eating just one.  They go down real easy.
Maple Chocolate Chip Zucchini Cookies
by The Sweet Chick
Prep Time: 15 minutes
Cook Time: 12 minutes
Keywords: bake dessert zucchini maple syrup chocolate chips cookie 
Ingredients (30 cookies)
1/2 cup butter
3/4 cup sugar
1/4 cup pure maple syrup
1 egg, beaten
1 teaspoon pure vanilla extract
1 cup all purpose flour
1 1/2 cups wheat flour
1 teaspoon cinnamon
1/4 teaspoon salt
1 teaspoon baking powder
1 teaspoon baking soda
1 cup shredded zucchini
1/2 cup semi sweet chocolate chips
1/3 cup chopped pecans
Instructions
Preheat oven to 350º F.
In a stand mixer add butter, sugar, syrup, egg, and vanilla. Beat on low until well mixed and texture is smooth.
In a separate bowl combine flours, cinnamon, salt, baking powder and baking soda. Stir until all is well blended.
Then slowly add dry mixture to the wet mixture and beat on low until it becomes a dough like consistency.
Then add zucchini, chocolate chips, and pecans. Mix until all is evenly distributed throughout the dough.
Using a spoon or cookie scoop, drop by tablespoon or so onto a greased cookie sheet leaving 2 inches between each dough ball.
Bake for 12 minutes or until the tops are slightly golden. Remove from the oven and wait 5 minutes, then remove from cookie sheet and place on cooling rack until completely cooled.
Then grab a glass of milk or a cup of coffee and see if you can resist eating more than one.