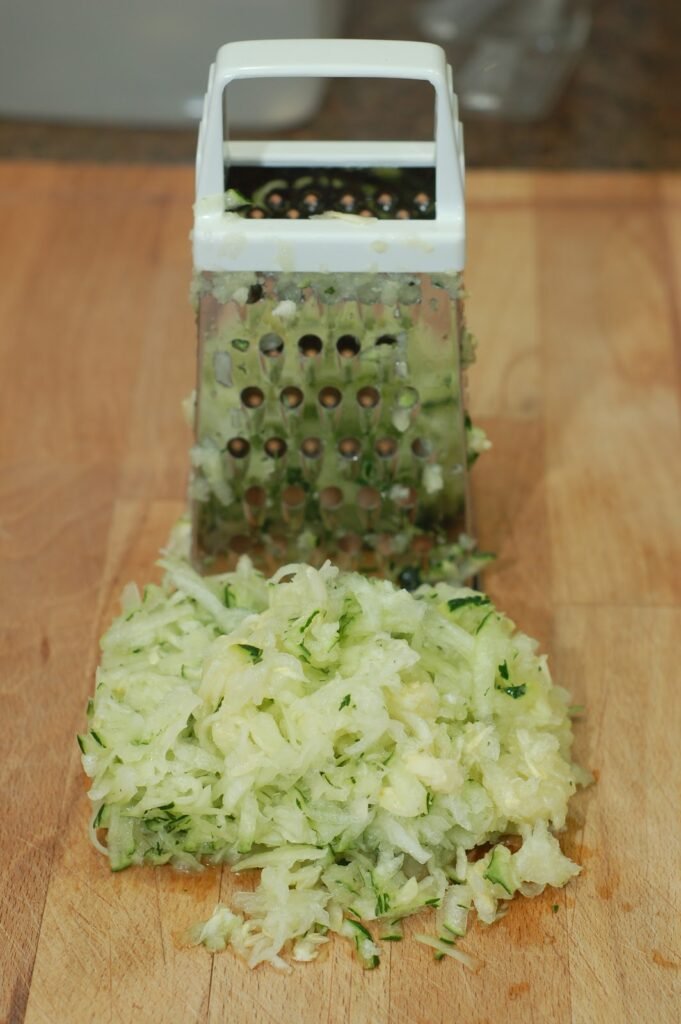 Shredded some more zucchini today.  Busy making cookies.
Zucchini Cookies
1 cup butter
2 cups sugar
2 eggs beaten
2 cups grated zucchini, with skin on
2 tsp. vanilla
2/3 tsp. salt
4 cups flour
2 tsp. cinnamon
2 tsp. baking powder
2 tsp. baking soda
1 cup chopped nuts
1 cup raisins
Cream together sugar and butter.  Add eggs, zucchini, vanilla.  Mix together dry ingredients and add a little at a time to wet mixture.  Drop by tsp. onto greased cookie sheets.  Bake 350 degrees 10-12min.  Makes about 6 dozen
Okay I couldn't resist, I substituted 1/2 cup of sugar for 1/2 cup of maple syrup.  The cookies came out fluffy and delicious.