I can't believe it is November already. There are only seven more weeks until Christmas. I suppose I should get a move on my Christmas shopping. Every year I say I am going to start early and every year I am running around last minute. There is so much to do. Oh well, I guess I will just eat another cookie to deal with the stress. These bite size cookies don't taste fattening and they have some healthy attributes like pumpkin and soynut butter, so maybe I will have two.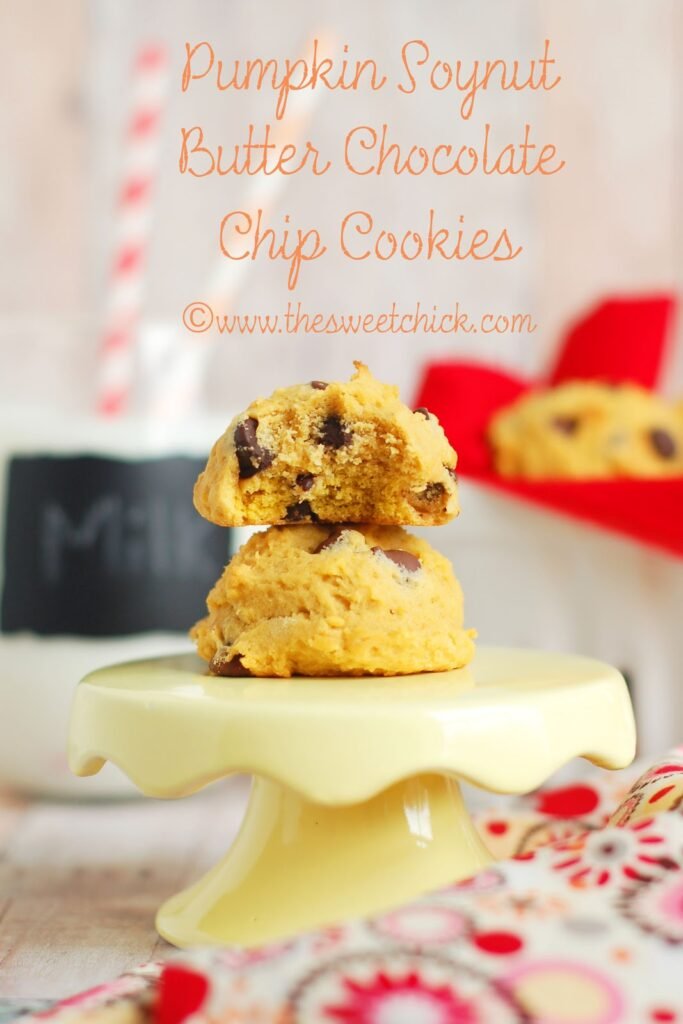 I wanted to make pumpkin and peanut butter cookies, but I didn't want to have to pull out the Epi Pen for my two year old son. And since he loves cookies and I am a nice mom (most of the time), I used soynut butter instead. Every time he sees me baking he circles me saying "mmm, nom, nom" until I give him a treat. Sometimes I barely get my goods out of the oven and he is there with his goofy grin. Apparently he inherited my sweet tooth.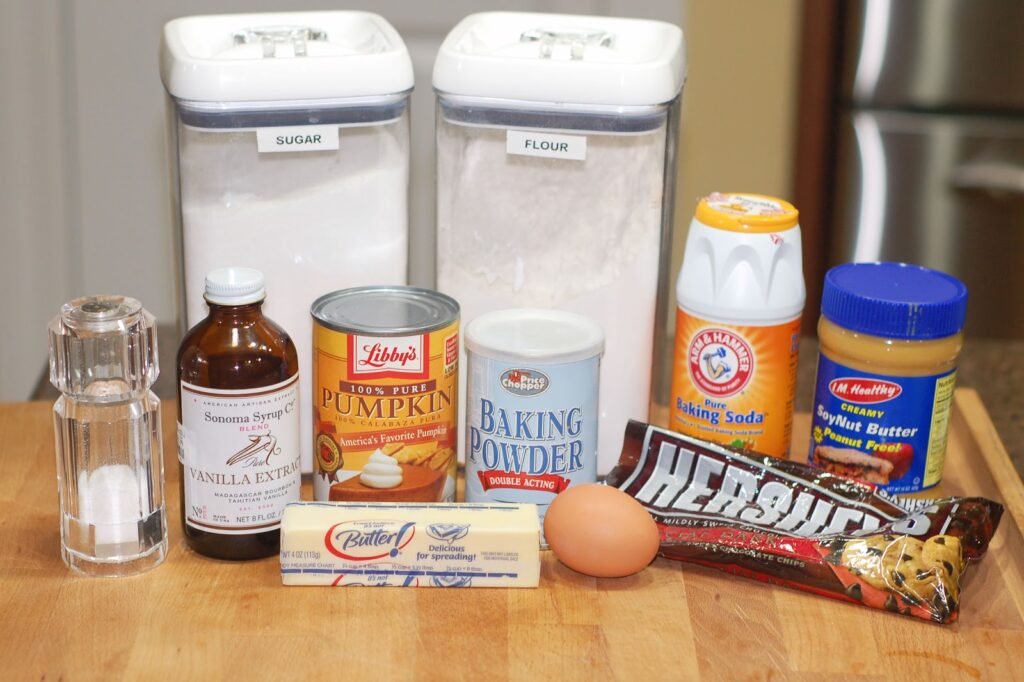 The first time I made these I didn't add the pumpkin pie spice. The cookies were still tasty, but lacking some extra punch. So when I made the second batch, I added 2 teaspoons pumpkin pie spice and that added just the right amount of flavor boost to make these special.
I really did enjoy the soynut butter flavor in these. You can definitely change it to peanut butter if you want, but for those with peanut allergies like my son, the soynut butter works great.
I also like that these cookies don't flatten out.  They stay fluffy and light.  I adapted this recipe from my Maple Chocolate Chip Zucchini Cookies  recipe.
Pumpkin Soynut Butter Chocolate Chip Cookies
by The Sweet Chick
Prep Time: 15 minutes
Cook Time: 15 minutes
Keywords: bake dessert snack nut-free pumpkin chocolate chips soynut butter cookie
Ingredients (40 cookies)
1/2 cup butter
1 cup sugar
1 egg, beaten
1 teaspoon vanilla extract
2 1/2 cups all purpose flour
2 teaspoons pumpkin spice
1/4 teaspoon salt
1 teaspoon baking powder
1 teaspoon baking soda
1 cup canned pumpkin puree
1/2 cup soynut butter
1 cup dark chocolate chips
Instructions
Preheat oven to 350º F.
In a stand mixer add butter, sugar, egg, and vanilla. Beat on low until well mixed and texture is smooth.
In a separate bowl combine flour, spice, salt, baking powder and baking soda. Stir until all is well blended.
Then slowly add dry mixture to the wet mixture and beat on low until it becomes a dough like consistency.
Then add the pumpkin puree, and soynut butter and give it a good mixing.
Finally, add the chocolate chips and mix until they are evenly distributed throughout the dough.
Using a spoon or cookie scoop, drop by tablespoon or so onto a greased cookie sheet leaving 2 inches between each dough ball.
Bake for 15 minutes or until the tops are slightly golden. Remove from the oven and wait 5 minutes, then remove from cookie sheet and place on cooling rack until completely cooled.