Looking for some St. Patrick's Day treats with a little bit of spunk?  Well, you've come to the right place.  I love enhancing my treats with a little bit of beer or liquor now and then.  St. Patrick's Day give me an excuse to do just that.  Guinness and dark chocolate was my favorite combo until I tried Baileys with white chocolate.  Oh it's heaven.  Even if you don't drink Guinness beer or Bailey's Irish Cream you made just like it in your sweets.  The ingredients all blend well together creating a smooth overall flavor.  Everyone is a little bit Irish on St. Patrick's Day.
I've rounded up some of my boozy treats from the past couple of years.  I did a lot of Guinness recipes in the past, but this year I ventured out into trying Baileys and even a bit of Jameson Whiskey. Just click on the links below for the recipes.  Bake responsibly, these are for adults, not kids.  Enjoy!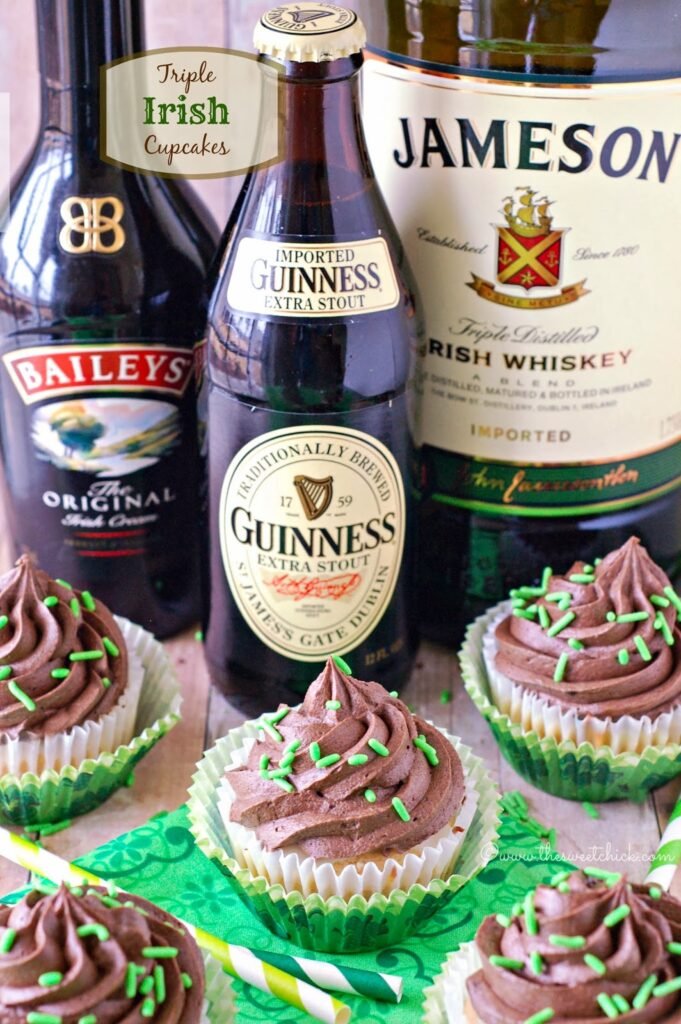 Dark Chocolate Guinness Donuts with Baileys Buttercream frosting
Dark Chocolate Guinness Cookies
Guinness Chocolate Cupcakes with Peanut Butter Fluff Frosting
Dark Chocolate Guinness Rice Krispie Treats
What are your plans for St. Patrick's Day this year?  Do you have any special treats that you bake for the occasion?