Summer absconded in the night.
And it's now officially autumn. I know it's official because I can bear wearing long pants again, and the hot coffee drinks look awfully tempting on cafe menus. It's official because we just piled the comforter back on the bed and the white shaggy rug has been restored to its rightful place in the living room.
Do you know what this is like for a born-and-bred Californian? For TWO born-and-bred Californians, for Chris not only grew up in California, he grew up in Southern California, even more infamously unvaried. How can I possibly begin to describe the strangeness of this change we're undergoing? Is this normal? Is this how it usually goes?
"Yup," everyone tells me. "This is how it usually goes."
Okay, okay, so I'll calm down and just roll with it. Even though I'm actually terrified inside of what the rest of the year has in store for me, Winter Neophyte that I am. Us coastal Californians, we live so obliviously of the weather.
Now what is a brown betty, you ask? Good question.
It's an ADORABLE dessert, a cousin of the cobbler and the crumble and the crisp even, one of those utterly, classically American baked things that I'd never heard of before. Actually, I may have read about them once, and laughed at the utter simplicity of the recipe.
And while you can fill them with any of your favorite fruits, it's fall, which means apples. Apples and brown sugar and cinnamon. Mmmm. The smell that wafted into the living room inadvertently got me thinking about Thanksgiving… and DAMN, plane tickets are expensive.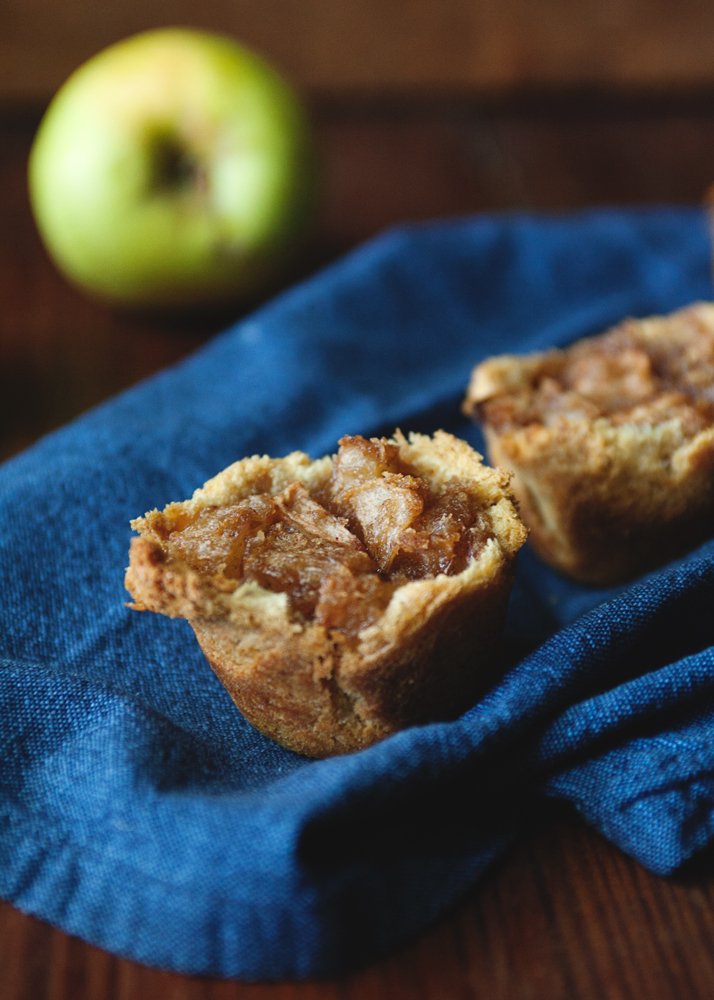 LITTLE BROWN BETTYS
Adapted (not really) from Gourmet
Serves 6
Ingredients:
6 Tbsp unsalted butter, melted
1 tsp granulated sugar
6 slices white sandwich bread, crusts removed
2 medium apples (I used a honeycrisp and a macoun)
1/3 cup packed brown sugar
1/2 tsp cinnamon
1/2 cup panko
whipped cream or plain yogurt (if you want to call it breakfast, as I did this morning)
Directions:
Preheat oven to 350 degrees F. Lightly butter six muffin cups with some of the melted butter. Sprinkle granulated sugar among the cups.
With a rolling pin, roll the bread into flat pieces. Brush both sides with more of the melted butter, and gently place into muffin cups.
Peel and slice the apples into 1/2-inch pieces. Stir together with brown sugar and cinnamon, and toss to coat. Stir in the panko and remaining butter. Divide the apple mixture among the six cups (they will probably be heaping, but just cram them in)
Cover pan with foil and bake 30 minutes. Uncover pan and bake another 20 minutes, until the apples are tender. Let cool for a few minutes before removing from pan.