I hope everyone made it through the holiday and the crazy shopping days safe and sound. I did not go out on Black Friday. I refuse to go out on Black Friday. After working 10 years in retail, I know when to stay away from the stores. Instead I stayed home and put up my Christmas tree with my daughter. The extra long weekend was mostly relaxing and very much needed.
For Thanksgiving Day we went to my in-laws and I made this delightfully easy cheesecake to bring to with me. It was well received.
I made it using the homemade dulce de leche I whipped up the other day in the slowcooker and both cream cheese and mascarpone cheese.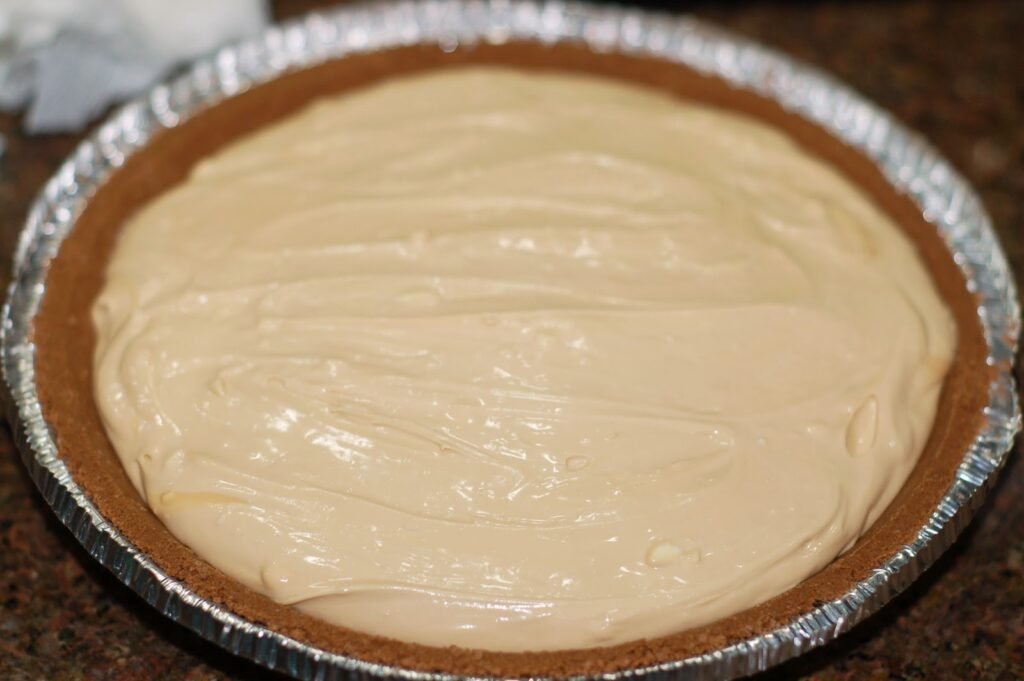 All you have to do is mix all the ingredients together, dump it in the ready made pie crust and throw it in the fridge for a bit.
I was going to spread some of the leftover Cool Whip on top, but not everyone is found of cream. Instead I used my vegetable peeler to shave a bar of dark chocolate into little chocolate curls and sprinkled it on top of the cheesecake. I really love the mix of cream cheese and dulce de leche. Sweet and cheesy!
No Bake Dulce de Leche Cheesecake
by The Sweet Chick
Prep Time: 10 minutes
Cook Time: none
Keywords: no bake dessert dulce de leche cream cheese mascarpone cheese Cool Whip cheese cake pie
Ingredients (8- 10 servings)
1 pkg (8 oz.) cream cheese
1 pkg (8 oz.) mascarpone cheese
1 cup dulce de leche
1 cup Cool Whip whipped topping
1 teaspoon vanilla extract
1 Keebler Ready Crust (any flavor)
Instructions
In a stand mixer, cream together the cream cheese, mascarpone cheese, and dulce de leche.
Then add in the whipped topping and vanilla extract. Mix on low until all combined.
Pour the mixture into the pie crust and place in fridge for 2-3 hours to set.
Before cutting a slice you can top the pie off with extra whipped topping, chocolate shavings, or sprinkles.
Enjoy!