Maple season is over in our parts and I have lots of maple syrup to use to make goodies. This recipe is one that my mom used to make us all the time while growing up. It's quick, easy, and it's full of maple syrup. Of course, I called my mom for her recipe , but she was not very specific on measurements. And she calls back later to say she forgot one ingredient. Don't worry mom, I Googled it.
I found a recipe that closely resembled my mom's. In Quebec this dish is called Grand-Père dans le Sirop. I just replaced the butter with Crisco, because that it what mom uses and I baked it in the oven instead of cooking it on the stove-top, just like mom. Then I added some cinnamon to the dough, because I felt like it. I happen to enjoy the taste of cinnamon and maple.
The dough needs to be on the thick side, because you need to form it into balls and line them up in a 9×13 glass dish.
I used a large scoop, about the size of a scoop of ice cream. The dough will puff up and spread, so no need to be perfect.
And then the best part, pour the pure maple syrup over all the dough and bake it in the oven.
See, I told you it was easy. You'll love the smell that baking this treat brings to your kitchen.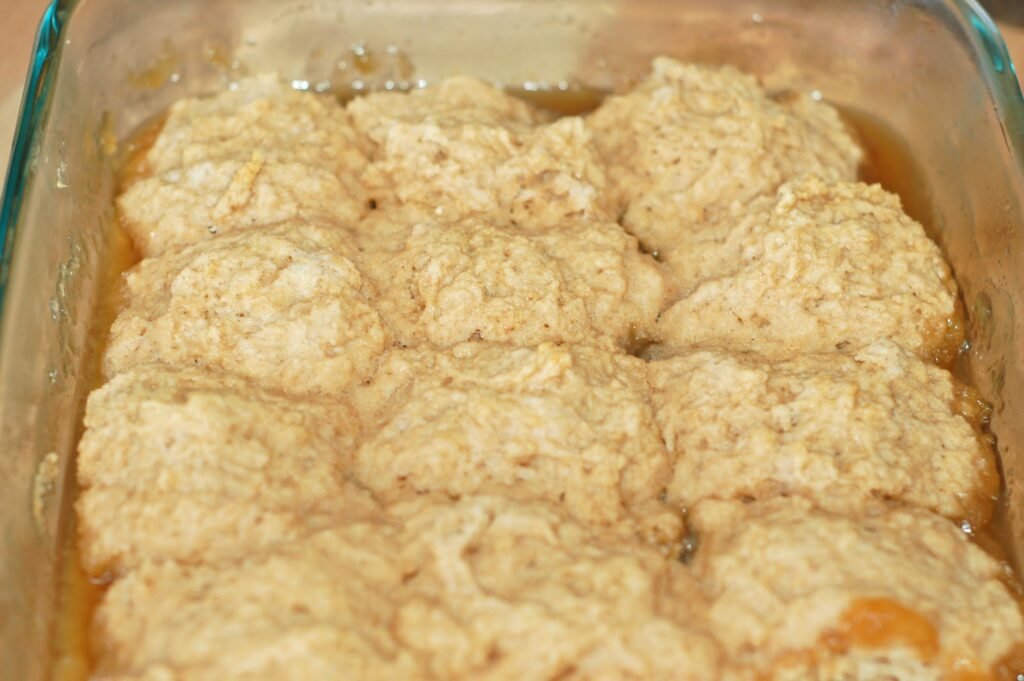 When it comes out of the oven the dough will have absorbed a lot of the maple syrup . The top of the dough will have a slight crispness to it, but the bottom is where the treasure is. The bottom of the dough will be soft and soaked with sweet maple syrup. The remaining syrup in the dish will have thickened and you can pour it over the dough. This dish is best served warm with a scoop of vanilla ice cream or whipped cream.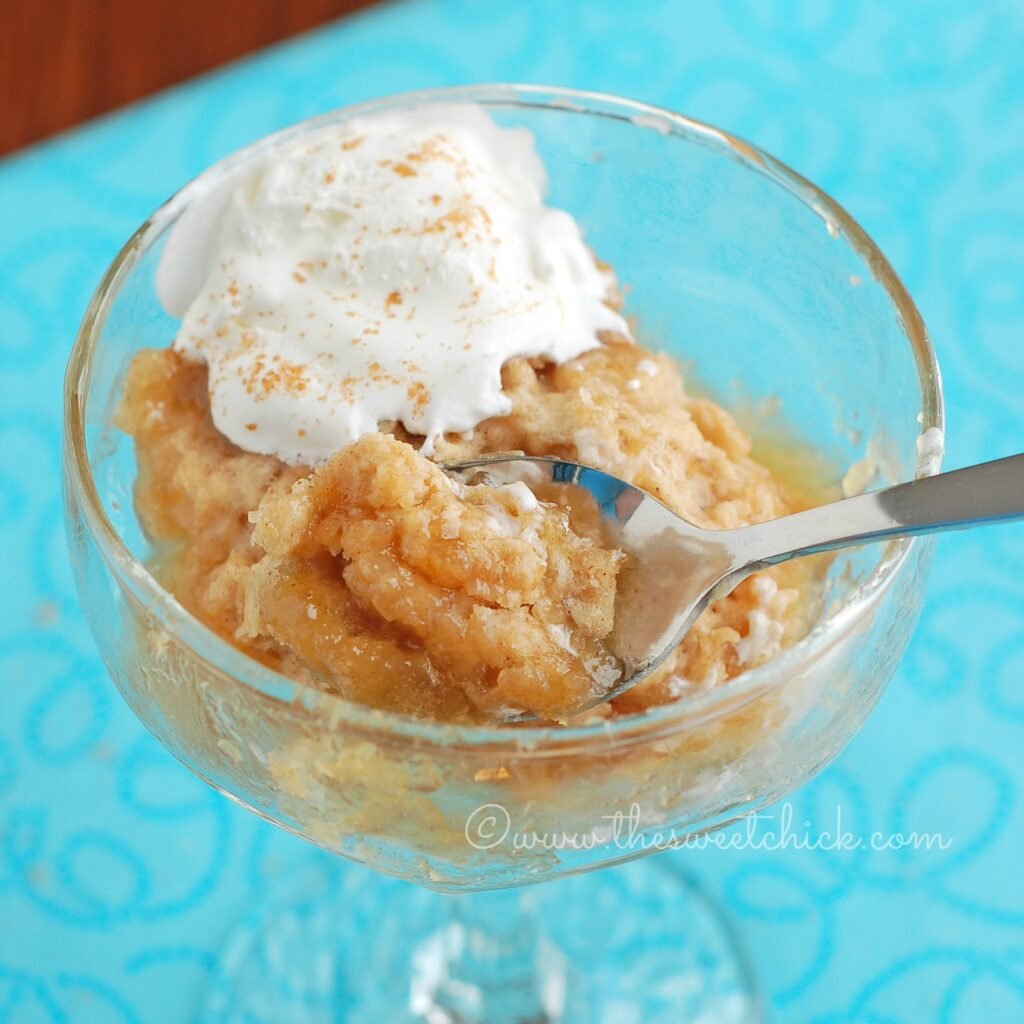 Just look at all that maple gooeyness at the bottom. That's where all the flavor is. And yes, the addition of cinnamon was the right choice. I even sprinkled some cinnamon sugar on the whipped cream.
Maple Dumplings
by The Sweet Chick
Prep Time: 10 minutes
Cook Time: 20-25 minutes
Keywords: bake dessert maple syrup dumplings casserole French Canadian spring
Ingredients (18 servings)
2 cups all purpose flour
1 cup milk
4 teaspoons baking powder
4 tablespoons vegetable shortening (Crisco)
1 pinch salt
1 teaspoon cinnamon
2 cups maple syrup
1/2 cup water
Instructions
Preheat oven to 350º F
In a stand mixer combine the flour, milk, baking powder, vegetable shortening, salt and cinnamon. Mix on low until all incorporated and dough forms. Scrape sides of bowl as needed.
With a large scoop, scoop dough into even balls and place in a 9 x 13 glass dish.
Pour maple syrup over the balls of dough, then pour the water over the syrup.
Bake at 350º F for 20-25 minutes or until a toothpick inserted in the dough comes out clean.