Sniff. Sniff.  This will be the one of the last of the Vegas Chronicles.  Some of you might have been bored by them anyway.  But I do miss all that good food.  The last day of our trip we had a late flight.  Thank goodness, we had one more day to indulge in a breakfast at Mon Ami Gabi.  Gabi really did become my friend on this trip and I will miss her dearly.  Perhaps she will send me a post card and recount our delicious memories together.
I didn't have to look at the menu.  I knew I wanted to try a Croque-Madame.  I had a Croque Monsieur while visiting Paris, France many years ago.  But I never had a Croque Madame.
Like the Croque Monsieur, the Croque Madame is basically a grilled ham and cheese sandwich, but the Madame has a fried egg on top.  This Croque Madame was made with country ham and gruyere cheese.  It came with some really thin fries, which were nice and crispy.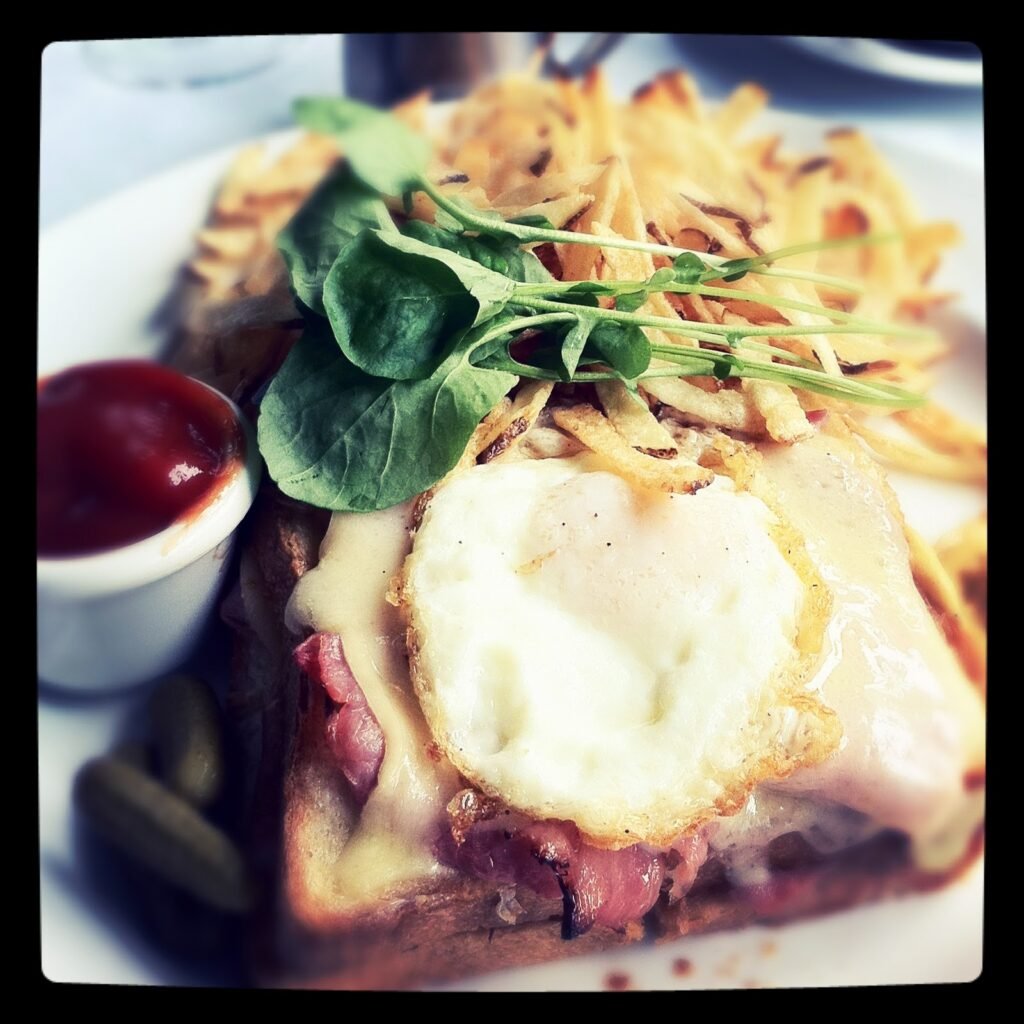 The sandwich was huge and yes I did eat the entire thing myself. There was no way I was leaving any piece behind. This was going to be my last good meal for a long while. I had to make it count. And it did. Just looking at this picture now makes me drool. Bonjour Madame!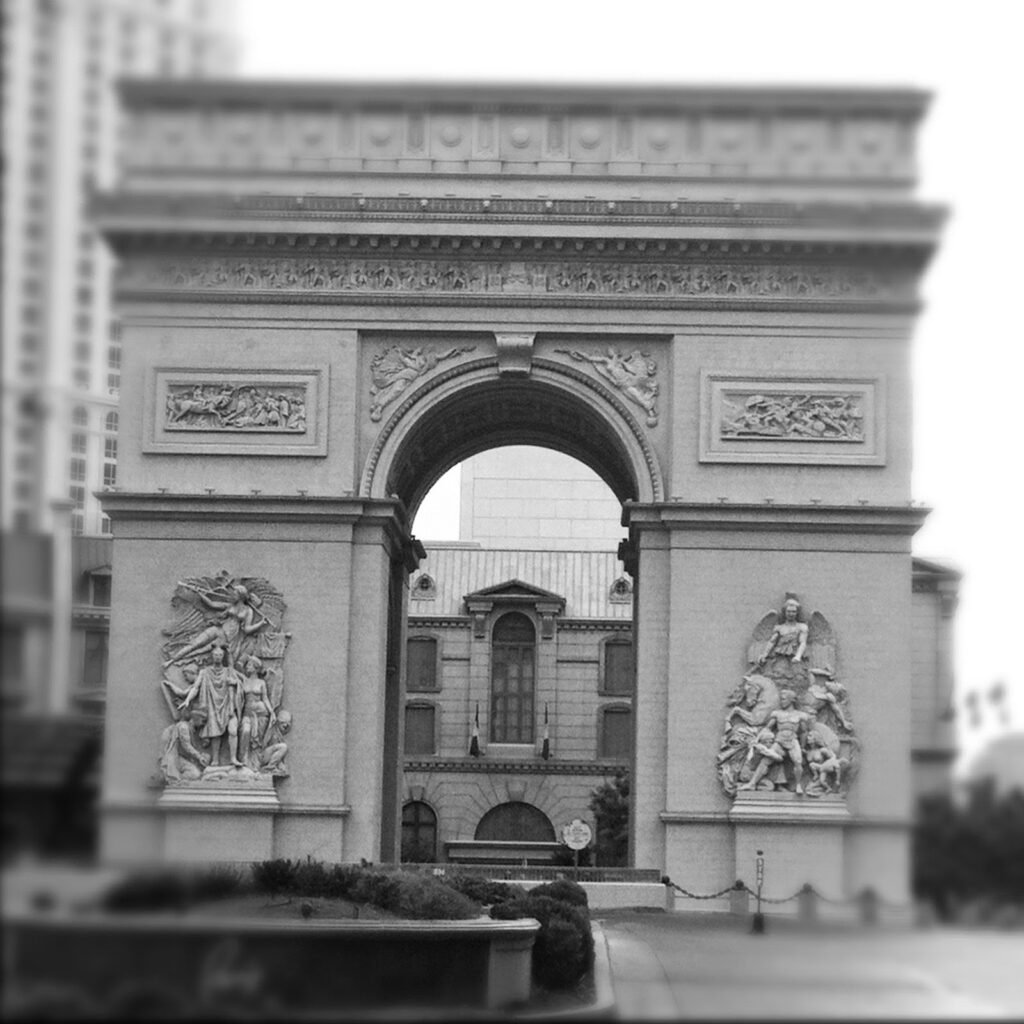 But all good things must come to an end.  We had a flight to catch and I had to finish packing.  Goodbye Paris. Au Revoir!