Happy December! We're a month into a new lease in a new apartment and, while we're still without a couch or coffee table or shelves for our books and knick knacks because we threw them out along with the last vestiges of the mouse problem that tainted the final few months in our old apartment, we are finally living in a place that gets direct sunlight. Yay!!! Northern light is brooding and sexy and all, and I did enjoy it, truly, while we had it, but most of the time I'm feeling decidedly un-brooding and un-sexy, so the change is very welcome.
My very first act upon moving in was fixing up the kitchen, naturally. It's now decked out with shelves for my flour and grain collection, a knife rack, and an island that feels luxuriously roomy after spending years trying to make do with cramped little counters. In short, it's a kitchen I really want to be in, and I'm looking forward to breaking it in with the holiday cooking and baking to come.
This year, I've added quite a few new cookie recipes to my repertoire. They're from a story I shot for Sweet Paul magazine's holiday issue that came out recently, and I couldn't be more pleased. The story features cookie recipes that call for savory spices, like cayenne pepper in chocolate chili icebox cookies, and Sichuan peppercorn in Sichuan peppercorn peanut brittle. But my absolute favorite recipe is for lemon rosemary shortbread, and I've been impatiently looking forward to sharing it with you. They are tender and buttery, with a pronounced lemon and rosemary flavor that I'm pretty sure will hook you and the rest of your clan. And I don't even like shortbread. (Not to put shortbread down; that statement serves only to elevate the cookies!)
Check out the rest of the photos from the story below, and scroll to the very bottom for the recipe. Happy baking!!
(And now that Chris and I are finally starting to get past the move and all its ridiculous pre- and post- drama, I hope to be back to blogging regularly soon. Fingers crossed!)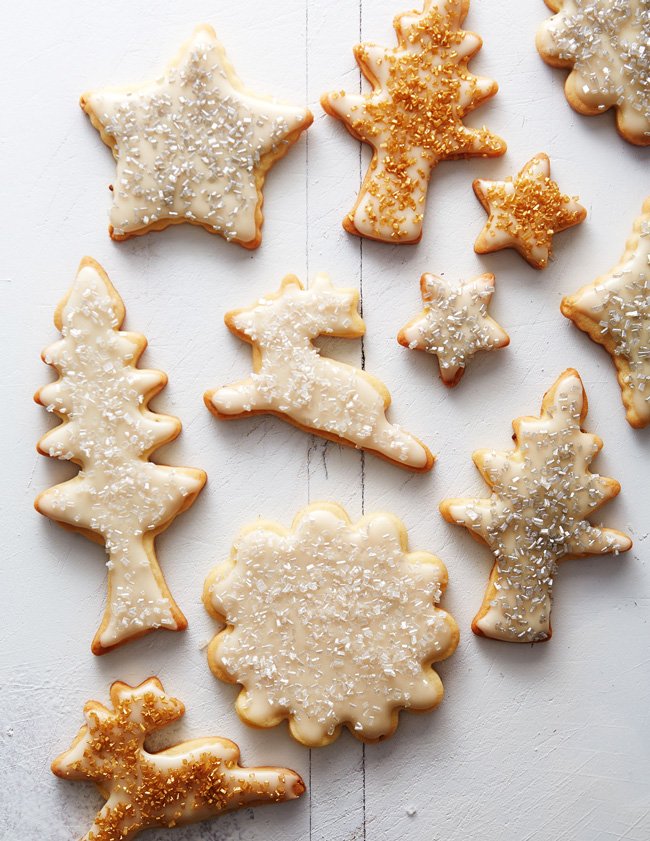 Food styling by Molly Shuster
Prop styling by Maeve Sheridan
LEMON ROSEMARY SHORTBREAD
Makes one 9×9″ pan
Ingredients:
3 sticks unsalted butter, at room temperature, plus more for greasing pan
3/4 cup sugar
3 1/4 cups all-purpose flour
2 tablespoons finely chopped rosemary
1 teaspoon salt
zest from one lemon
Directions:
Preheat oven to 350ºF. Butter a 9×9″ baking pan.
Beat butter and sugar until light and fluffy. In a small bowl, whisk together the remaining ingredients. Add to butter mixture and mix until combined; dough will remain crumbly. Pat dough evenly into prepared pan and prick with a toothpick or skewer about every ½ inch.
Bake until lightly golden, about 35 minutes. Cool for about 10-15 minutes. Cut shortbread while warm.