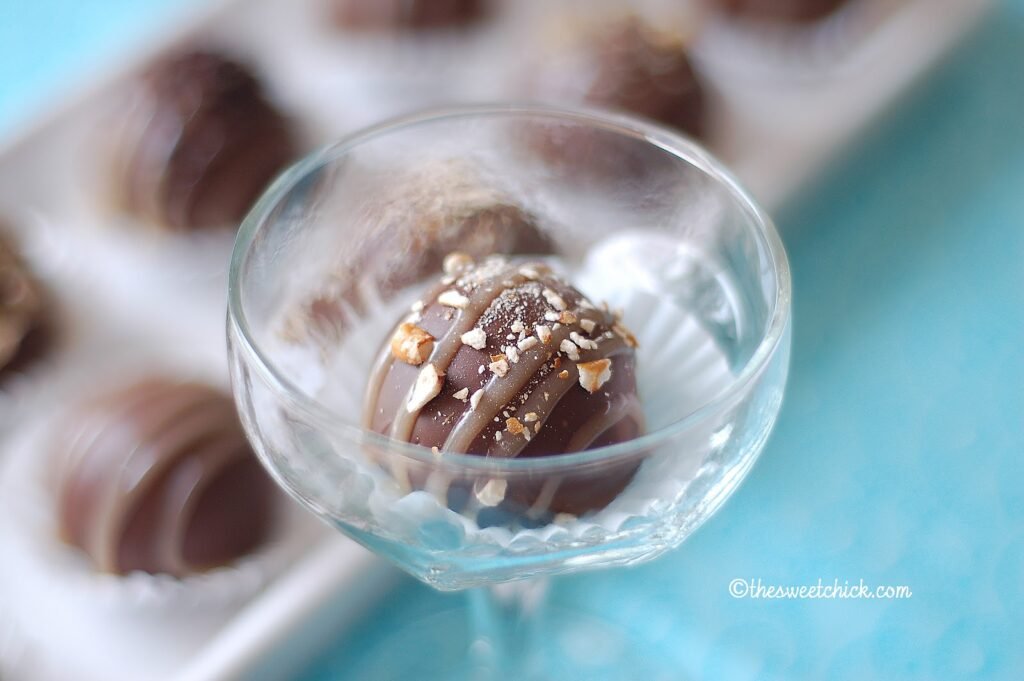 OK, so this is how it all started.  I had a bag of pretzel m&m's that I wanted to use.  I didn't want to make cookies, I was thinking more along the lines of a ball.  I know I wanted to use crushed pretzels.  The pretzel/peanut butter combo has already been done, so I wanted to do something different.  Biscoff and pretzels sounded good, but the combo had to be tested.  Out came the jar of Biscoff and in I dipped the pretzel.  Mmmm.  We had a winner.
So I proceeded to crush the pretzels to tiny bits in the food processor.  I measured out 2 cups and threw it in my stand mixer.  I figured 1 cup of Biscoff would be enough to mix with the pretzels.  Boy was I wrong.  The consistency was too dry.  I couldn't form it into balls.  I didn't give up. Instead I walked over to the pantry to see what else I could use.  Hmmm.  Fluff!  Yes, fluff works with almost anything.  All right, I added 1 cup fluff.  Nope not enough. 2 cups fluff?  Still not enough.  Darn it!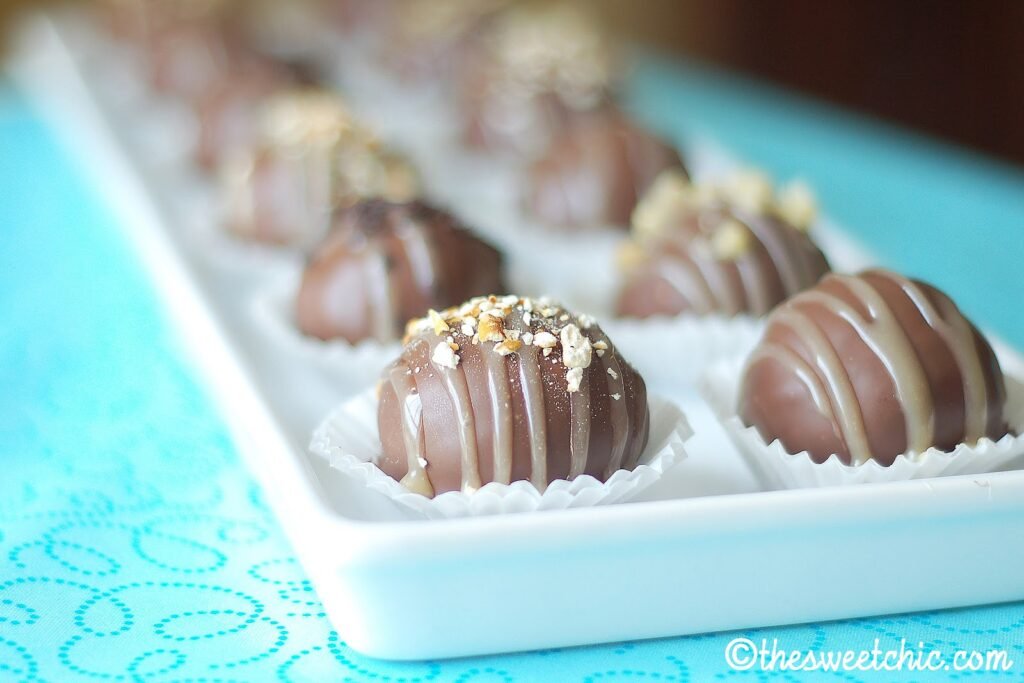 Think.  That's what I did.  How about  melted butter?  OK, I added 3 tbsp melted butter.  Although the batter was slightly stickier, it still didn't hold well.  Time to pull out the big guns.  I went back to the pantry and found a jar of Granache caramel spread I brought back from Canada at Easter.  I hadn't even opened it yet.  Well, I was getting desperate.  Into the batter went 1 cup of caramel spread.  Finally the batter was the right consistency.  But did it have the right flavor?  Better than I expected.  I couldn't wait to dip it in chocolate!
I also couldn't wait to try out my new toy.  A cake pop mold from My Little Cupcake.  I already had the cupcake pop mold and loved it.  This one is even easier to use.  Here is where the m&m's came into play.  I filled half the mold with batter and pressed in the pretzel m&m and then packed on some more batter and closed the lid and squeezed out the extra.
I did end up with a lot of little bon bons from this recipe even though I was eating the batter all along.  Sorry, but it was really good.  For the coating I didn't have any dark chocolate candy melt on hand, so I used vanilla flavored and it worked out just fine.
But I wasn't done yet.  These little beauties had to be decorated.  I melted some of the caramel spread and vanilla candy melt together to drizzle over the tops.  For toppings I used dark chocolate sprinkles, bits of left over pretzels, chopped walnuts and some I left with just the caramel drizzle.  Don't they look purty?
Now it was time for another taste test.  Just look at that bite.  Oh goodness!  How do I describe it?  Well, if a Twix bar and a pretzel got together and had a baby, then this would be it.  The sweet Biscoff blended with the salty pretzel and a hint of caramel and covered in chocolate was pure bliss.  Just look at this guy, he agrees with me.
Biscoff Caramel Prezel Bon Bons
by The Sweet Chick
Prep Time: 20-30 min
Keywords: no bake dessert biscoff pretzels caramel dark chocolate
Ingredients (about 36 bon bons)
For the Bon Bons
2 cups crushed pretzels
1 cup Biscoff spread
2 cups marshmallow fluff
3 tbsp melted butter
1 cup caramel spread
For the Coating
1 cup dark chocolate chips
1 cup vanilla flavored candy melt (or dark chocolate)
For the Drizzle
1/2 cup caramel spread
1/2 cup vanilla flavored candy melt
For the Toppings
dark chocolate sprinkles
chopped walnuts
pretzel bits
Instructions
In a food processor chop up the pretzels until you have 2 cups crushed pretzels.
Place the crushed pretzels in a stand mixer and add the Biscoff, fluff, melted butter and caramel. Mix well, until batter becomes a dough like consistency and can be molded.
Using your hands or a cake pop mold, shape the batter into balls and place on wax paper. Place the balls in the fridge for 1-2 hours until they are firm.
In a deep bowl, melt the chocolate chips and the candy melt together in the microwave at 30 second intervals until melted. Stir well so there are no lumps.
Using a fork or a candy dipping tool, carefully dip the balls in the chocolate melt until well coated and then place on a clean wax paper until the chocolate hardens. If needed, place balls back in fridge for a few minutes.
Once chocolate is set, melt caramel and candy melt in microwave at 30 second intervals until melted and stir well until smooth. Place caramel in a frosting piping bag with tip or a ziplock bag snipped at the corner to drizzle the caramel over the balls. Sprinkle with toppings if desired.