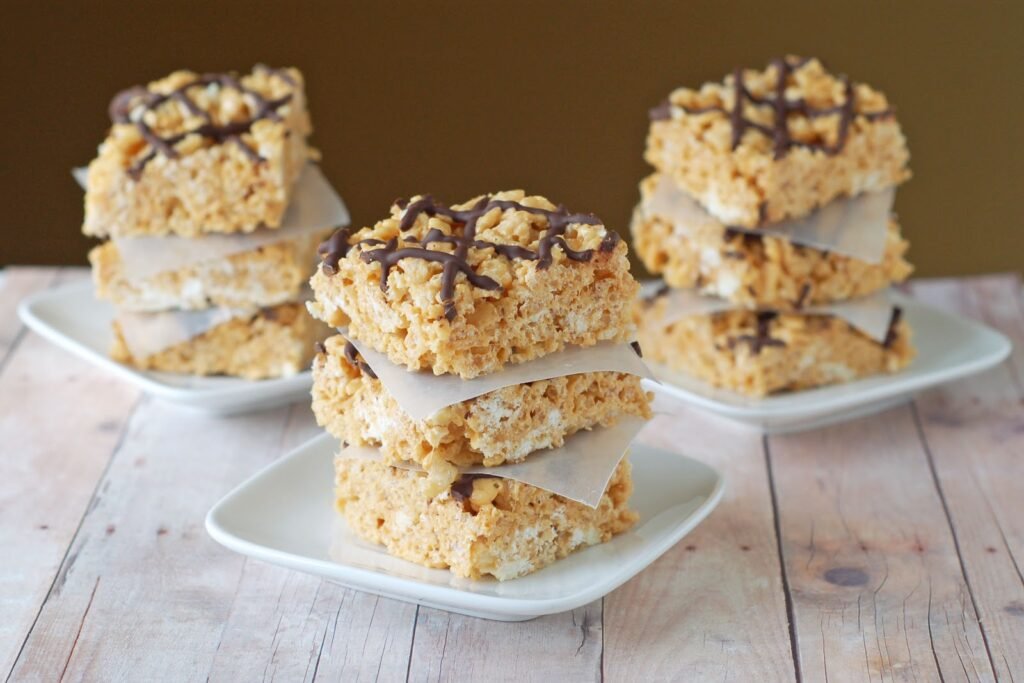 This idea popped into my head the other day on my way to work.  Rice Krispie treats with a new twist.  I love Rice Krispie treats and I know they have been done several ways, but I don't think anyone has used dulce de leche before, so I wanted to be the first.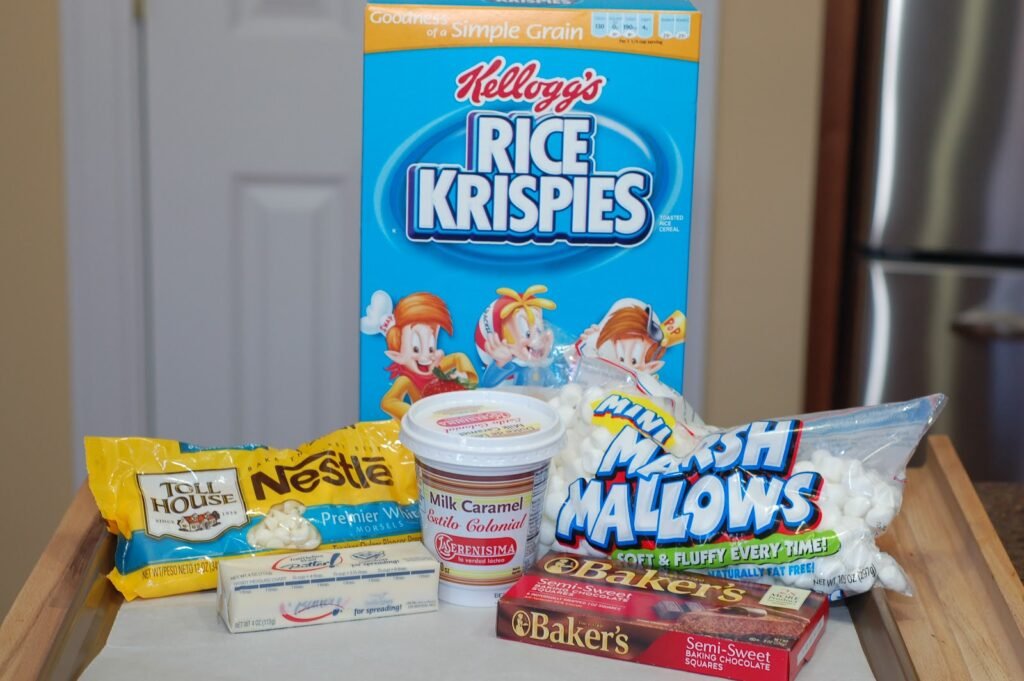 Dulce de Leche Rice Krispie Treats
by The Sweet Chick
Prep Time: 15-20min
Cook Time: 5 min
Keywords: no bake dessert rice krispies dulce de leche white chocolate chips
Ingredients (12 servings)
3 tbsp butter or margarine
1pkg (10 oz.) regular marshmallows or
4 cups mini marshmallows
1/2 cup dulce de leche
6 oz. white chocolate chips
6 cups Rice Krispies cereal
4 squares (4 oz.) Baker's semi-sweet baking chocolate
Instructions
In a large sauce pan, melt butter and marshmallows over low heat. Stir until completely melted.
Remove from heat. Add dulce de leche and stir until all incorporated. Then add Rice Krispies cereal.
Add white chocolate chips and carefully blend into the Rice Krispies mixture. Some of the chocolate may melt.
Pour the mixture into a greased 9 x 13 pan or a cookie sheet and spread it evenly with a piece of waxed paper.
Place in fridge to cool.
When cooled, melt chocolate squares per directions on package and place in a piping bag or Ziplock bag with tip snipped off. Drizzle the melted chocolate in diagonal pattern across the Rice Krispie treats.
Place the treats back in the fridge to cool.
The combination of the dulce de leche and the white chocolate was fantabulous. And with just that hint of semi-sweet chocolate…perfection! They were a big hit in my household and also at the office. I will definitely be making these again. They are not too sweet and very light. You can't help but eat more than one.
For Nutritional Information click on the magic button.