I hope everyone had a nice Halloween. I know my kids had a blast. It was very warm here, so that meant we didn't have to bundled up the kids under and over their costumes. In fact they were in short and t-shirts. And the houses in our new neighborhood are so much closer together that we were able to visit a lot more. This year my little 3 year old son was really into it. He carried his own bucket of candy and we even got him to say "Trick or Treat". He actually lasted a lot longer than I expected. When he got tired, he simply sat in the wagon and watched as I continued trick-or-treating with his sister. Not one complaint.

Here are my two crazies from last night. A fuzzy monster and Buzz Lightyear. Just as a side note, that Buzz Lightyear costumes was my nephew's who is now 13 years old and was worn by my daughter two years in a row during her Buzz Lightyear phase. He may not look it in this picture, but my son was excited to wear it too.
Okay on to the recipe before I bore you. I found these cute and tasty Jet-Puffed Pumpkin Spice Mallows at the store and had to buy them. Of course I taste-tested before I used them. They are pretty good on their own. But who am I to leave things alone. I thought they would work well in a fudge.
 I adapted my recipe for Tequila Lime Coconut Fudge to make this.  The recipe is very easy, you just need to keep an eye on the boiling mixture and stir constantly.
The rest is a piece of cake, or in this case a piece of fudge. Just dump in the rest of the ingredients and stir until smooth.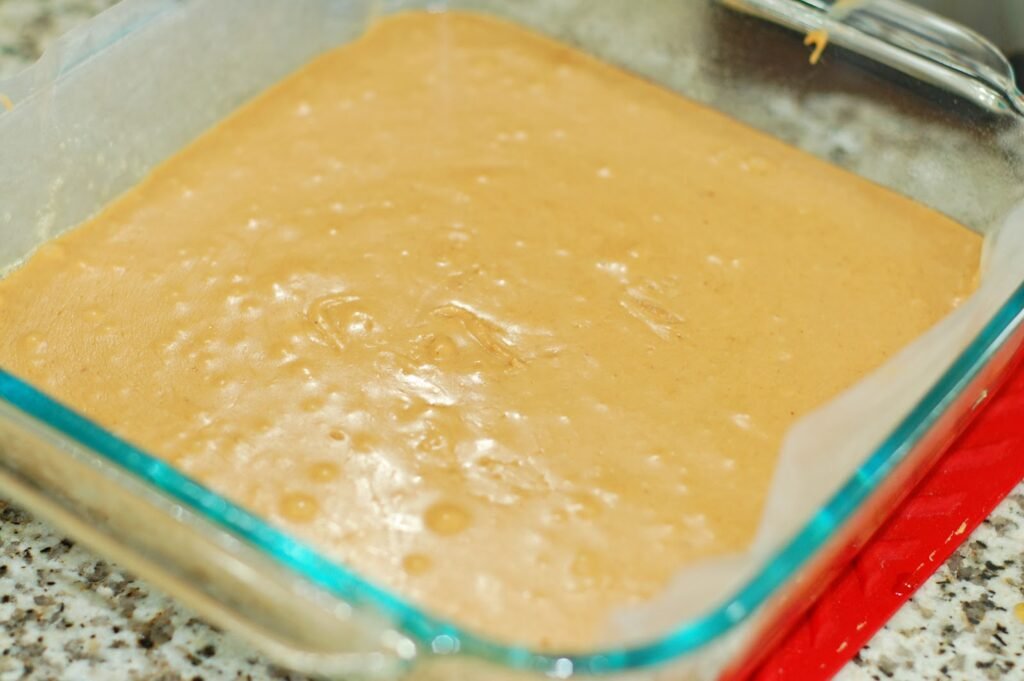 Then pour into a dish and let it firm up. But I didn't leave it at that. I wanted to add something else.
To balance of the sweetness of the fudge, I chose to top it off with some bittersweet chocolate and sea salt.
These Ghirardelli baking chips were perfect. You can melt them in the microwave easily.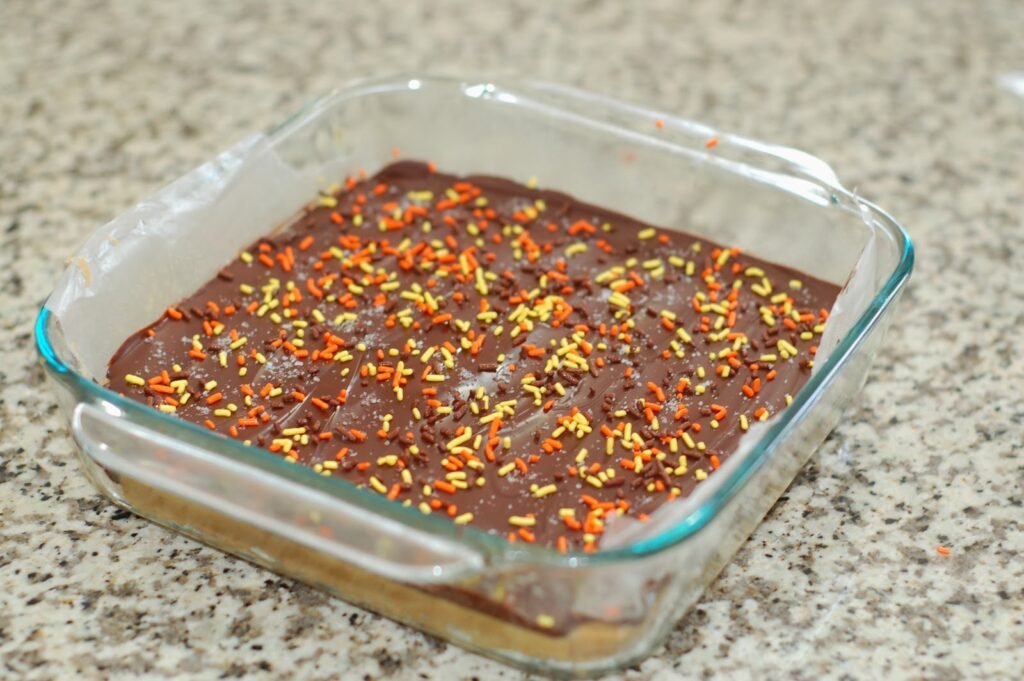 And to make them a little more festive, I added some sprinkles. You do have to use a sharp knife to cut these, the chocolate firms up fairly hard. I really like the sweet and salty flavor of this fudge and it has a nice spice to it. Perfect for holiday parties!
Maple Pumpkin Fudge
by The Sweet Chick
Prep Time: 15
Cook Time: 10
Keywords: no bake stove top dessert snack pumpkin pumpkin spice maple syrup dark chocolate bars fudge American fall
Ingredients (64 squares)
For the fudge
1 can (5oz.) evaporated milk
1 2/3 cups brown sugar
1/2 teaspoon salt
24 Jet-Puffed Pumpkin Spice Mallows
2 cups white chocolate chips
3 tablespoons pumpkin puree
1 tablespoon pure maple syrup
1/2 teaspoon maple essence or extract
1/4 teaspoon pumpkin pie spice
For the topping
1 cup bittersweet chocolate baking chips
1/4 teaspoon sea salt (or more if you like)
sprinkles (optional)
Instructions
For the fudge
In a large saucepan, combine milk, sugar and salt.
Cook over medium heat, stirring constantly until the mixture comes to a boil.
Then cook for 8 minutes, again stirring constantly so that the milk does not scorch at the bottom of the saucepan.
Remove from heat and stir in the marshmallows, white chocolate, pumpkin puree, maple syrup, maple essence, and spice. Stir until all is melted and mixture has a smooth consistency.
If you mixture begins to harden up, simply place pot back on stove top and heat on low until the mixture becomes soft and smooth.
Pour mixture into a 8×8 pan lined with parchment paper and spread out evenly.
Then place in fridge until completely set, about 1-2 hours.
For the topping
Place baking chips in a microwave safe container and microwave for 1 minute. Remove and stir. If chips are not completely melted, microwave at 30 second intervals until all melted.
Stir until smooth and pour over cooled fudge. Spreading evenly with a spatula.
Sprinkle salt over the chocolate and add sprinkles if you like.
Cut into squares, eat, and enjoy!