We're going back to California tomorrow (or today rather, as I write these posts the night before) for the holidays and we'll be gone an entire two-and-a-half weeks! There's still so much to do, so I'm keeping this post short. And then I must return to packing and meeting last-minute work deadlines and cleaning out the fridge (urgh).
After that, I foresee freeeeedom and warm-ish weather and long drives down the 1. We're putting up the tree with my family, seeing friends, and hitting up all our old haunts. One of these days, I will write a long ode to California, but for now, I'm leaving you with a recipe for bacon fat gingersnaps.
I'm guessing you can tell why these cookies are special. Yup! They're made with bacon fat. While the idea is that you've been collecting bacon drippings all along, saving it in a little bowl so you can re-use it for other recipes (something I vividly remember my mom doing when I was younger), I had to go out and buy a pound-and-a-half of bacon especially for this recipe, and then spent the better part of an hour frying it up. Later that night, and for days after, we reheated the strips and used them for sandwiches and omelettes and other such delights. These foods all benefit from bacon, I'm sure you would agree, so it wasn't too much trouble for me.
The cookies themselves taste smoky and exotic, hardly like bacon, although you can tell there's something in there that contributes an inexplicable… savoriness? Huskiness? I'm definitely not a slap-bacon-on-it-and-call-it-a-day kind of gal, by the way. But I do like my ginger-flavored sweets, and I love the softness of these cookies. (which begs the question: are they technically gingersnaps then? Aren't gingersnaps supposed to be, I dunno, snappy?)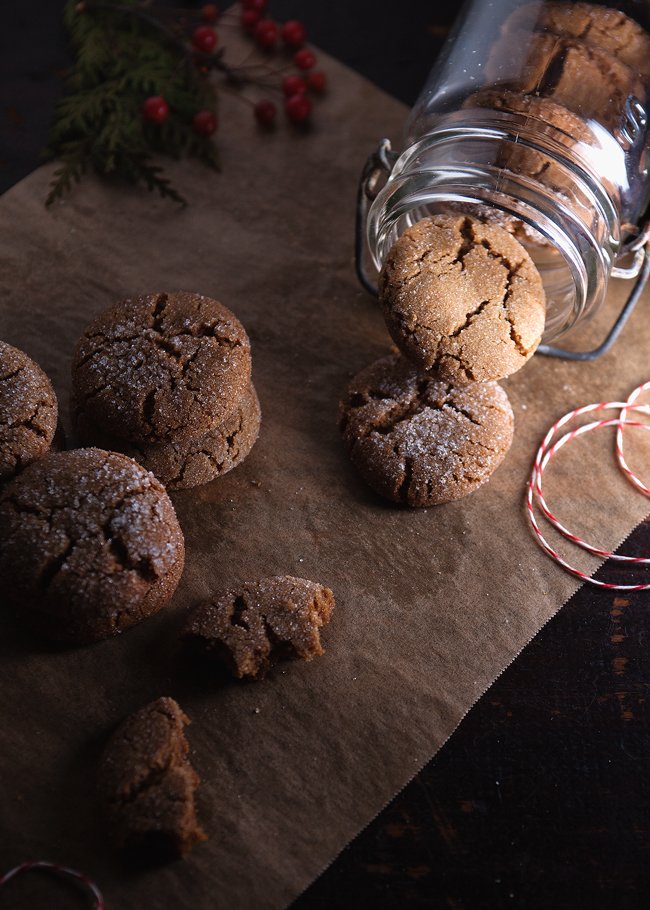 I also love the origin of this recipe, which comes from Cathy Horyn, the renowned New York Times FASHION editor who got the recipe from her mother. Yes! So I suppose this recipe is an old-new take on a classic gingersnap recipe that is perfect for the holidays.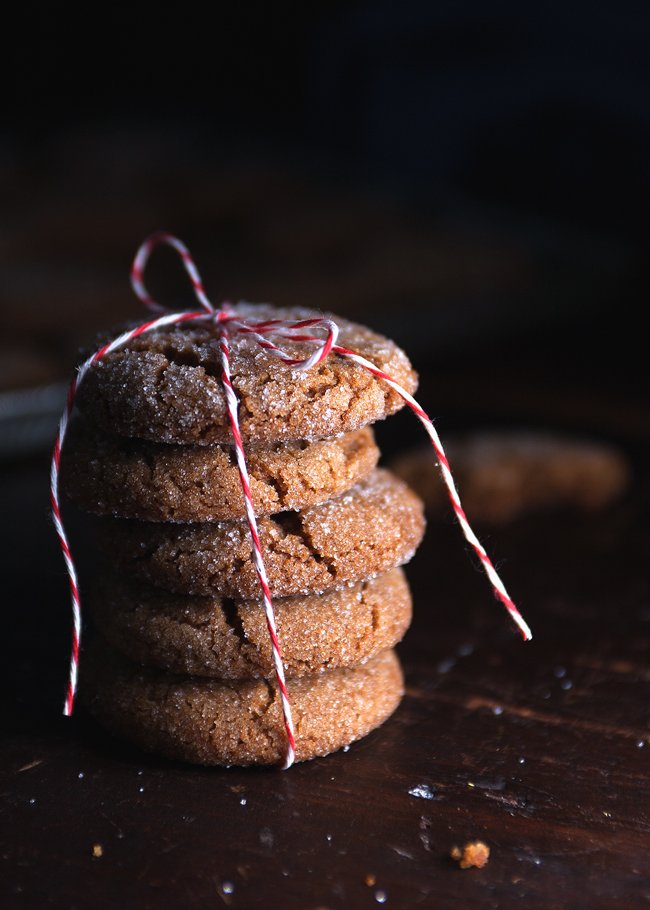 BACON FAT GINGERSNAPS
Adapted from Leite's Culinaria
Makes 3 dozen or so
Ingredients:
3/4 cup bacon drippings (from 1 1/2 to 2 pounds bacon), at room temperature
1/2 cup granulated sugar, plus more for the work surface
1/2 cup brown sugar
1/4 cup molasses (not blackstrap) or cane syrup
1 large egg
2 cups all-purpose flour
1 1/2 teaspoons kosher salt
2 teaspoons baking soda
2 teaspoons ground ginger
1/2 teaspoon ground allspice
1/2 teaspoon ground cinnamon
Directions:
Mix all the ingredients together until a smooth, stiff dough forms. Wrap it tightly with plastic wrap and refrigerate for at least a few hours and up to 2 days.
Preheat oven to 350 degrees F. Line 2 baking with parchment paper. In a small bowl, pour about 1/4 cup sugar. Break off 1-Tbsp chunks of the cookie dough and roll them into balls. Then roll them around in the sugar to coat and place them on the baking sheets, 2 inches apart.
Bake the cookies 10 to 12 minutes, until dark brown. Let cool.