I was all out of dulce de leche and really in the mood to make a yummy dessert  for my Argentinian in-laws for Thanksgiving using this sweet Spanish caramel.  What was a girl to do?  Make some more of course.  Now that I know I can make it in a slowcooker anytime I want, it makes it a lot easier. Just click on the photo below for the link to the recipe I used the first time.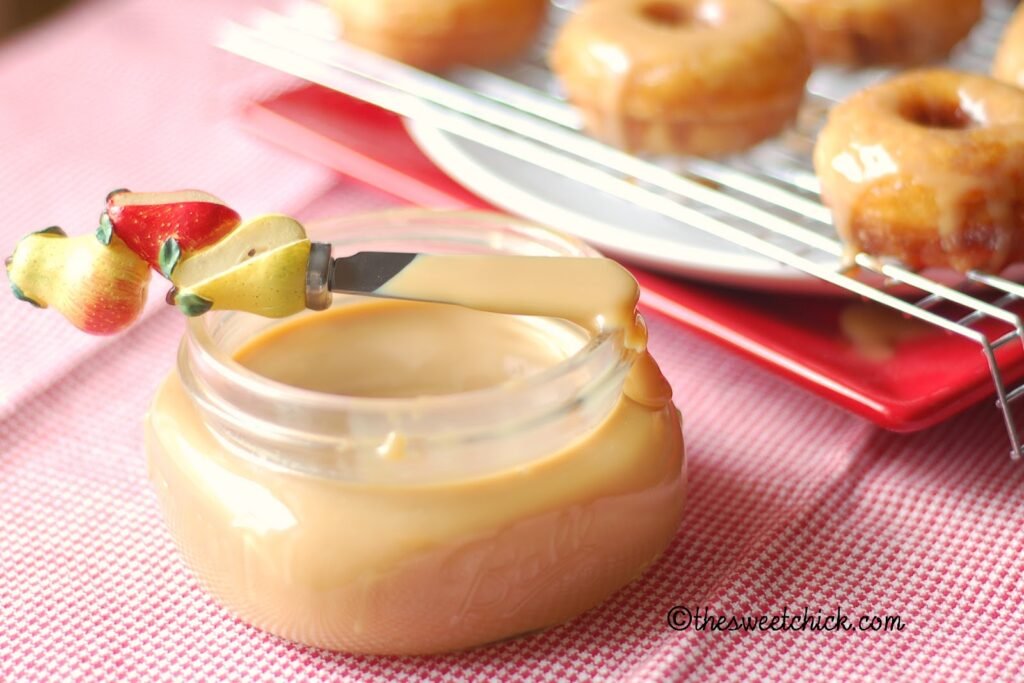 The first time I made dulce de leche in a slowcooker, I followed the recipe exactly.  It said to set the slowcooker on low for 9-11 hours.  I set mine for 10 hours.  The results were a light, creamy, sauce-like dulce de leche that was great for pouring over ice cream, crepes, pancakes, waffles, or my Mini Churro Donuts and Churro Crepes.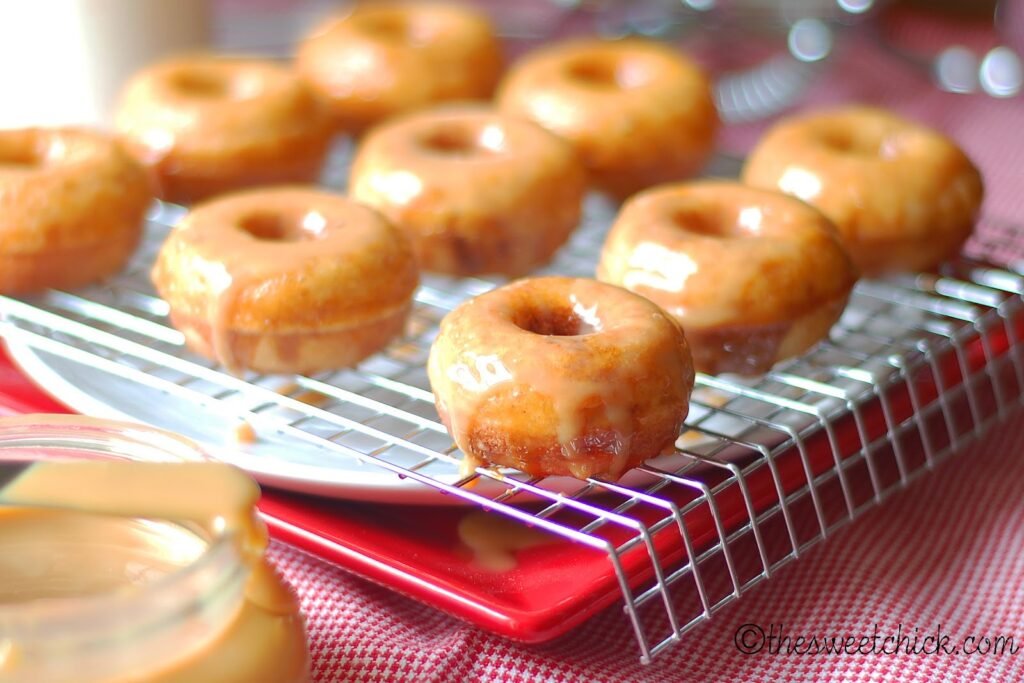 However, the consistency was not ideal for when I wanted to spread it on toast, or between a layered cake or fill cupcakes, like my Churro Cupcakes with Cinnamon Mascarpone Frosting.
Nor was it good to used in baking like when I made my Dulce de Leche Rice Krispie Treats, Dulce de Leche Stuffed Scones, and Dulce de Leche and White Chocolate M&M Cookies.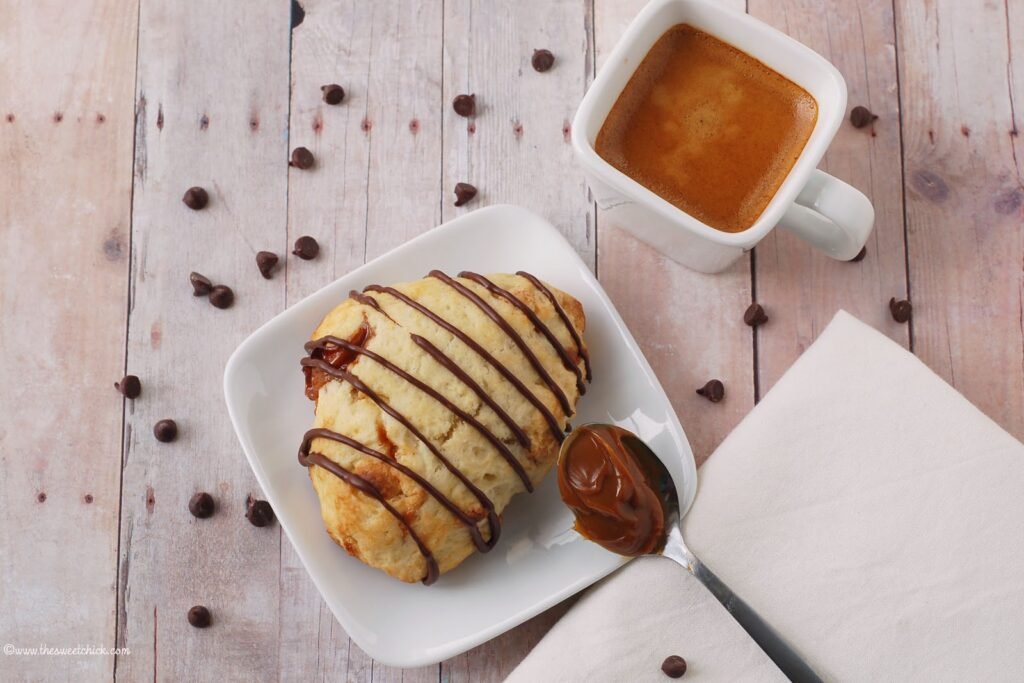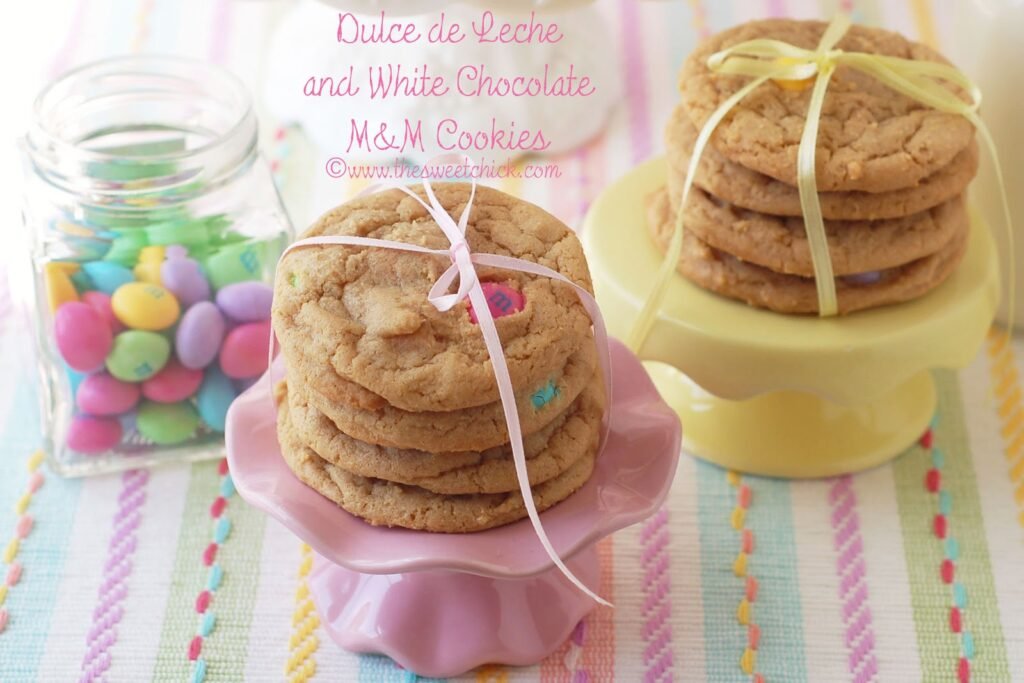 So I decided to experiment a little with the settings on the slowcooker to get the right consistency of dulce de leche I wanted.  First I set in on high for 6 hours.  When I went to get a sneak peek after 6 hours, I did not see the darker color caramel I was expecting.  I put the cover back on and set it for another 6 hours on high.  I went for a second look and it did indeed look darker.  I did not take the jars out of the slowcooker yet, for the simple fact that I do not have the proper thongs and I didn't want to risk another ride to the emergency room by sticking my hand in extremely hot water.  So I left the jars sitting in the water overnight to cool off.  In the morning I woke up to a glorious jar of the dark, thick, velvety smooth, dulce de leche of my dreams.  You could stick a fork in it and it would stand straight up.  Perfection! So I guess every slowcooker is not the same.  I don't care that it took me 12 hours to make, because it really didn't take much effort, it's homemade, and it was cooked in canning jars that are now sealed and can be saved for a later date to use in recipes or to give away as gifts for Christmas.  The clear glass jars make it easy to monitor the dulce de leche for the results you want.  So whether you like it more as a sauce or you want to use it for baking, go ahead and make some today.  It's good stuff!