Back at the hotel, we went to sit by the pool for a while and sipped on some mojitos….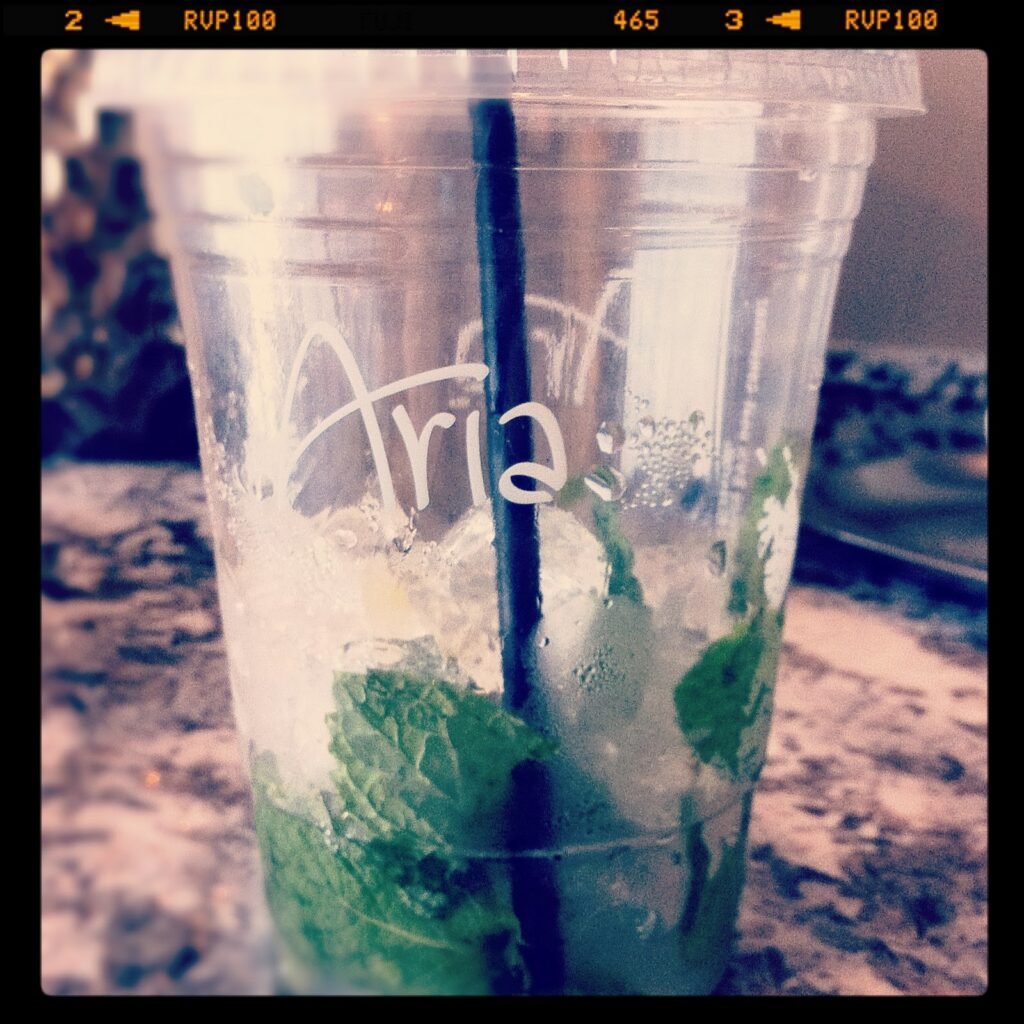 …which made me want to take a nap, so I did.  Then it was time to get ready for dinner.  It was our wedding anniversary, so we chose Mario Batali's Carnevino for dinner.  We made reservations ahead of time to make sure we had a seat.  The menu looked really appetizing.  Carnevino is at the Palazzo.
It is a bit on the pricey side, but it was a special night.  We started with BEEF CARPACCIO accompanied by warm lardo crostini.  It does look a little like a pile of raw meat, which put my husband off right away.  However, it's more of a dried beef and he did try it and actually liked it.  What a trooper.  I loved it.  It sat on top of arugula, had shaved Parmesan on top and was drizzled with balsamic glaze.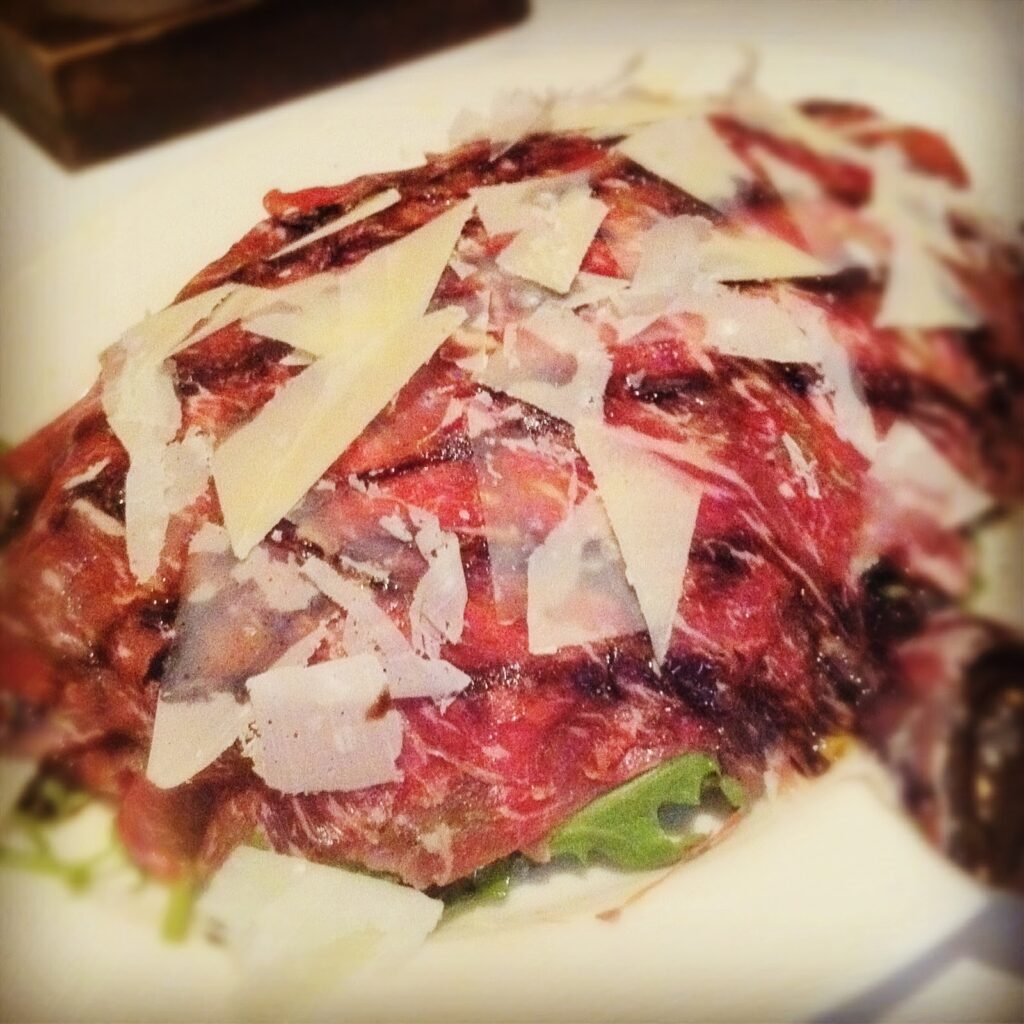 For dinner I ordered RAVIOLI DI STRACOTTO (duck livers and acero balsamico).
One bite and I was in heaven.  Delicate and delightful.  I should have put in two orders.  But hubby did share his pork. He ordered a 20 oz. bone in chop which was brined in cider and salt.  Now that was a delicious chop and it was huge.  He likes his meat well done, so they had to butterfly it. Plenty to share.  Thanks hubby. 
We were so full after all that, we didn't order any dessert, but they did bring this to our table:
Very sweet.  Then it was off to that night's show….Zumanity at the New York, New York.  Before the show I had to have something sweet.  They had a cute little kiosk with all sorts of treats.  I chose a Banana Truffle.  It was nice and gooey on the inside.  Mmmmm.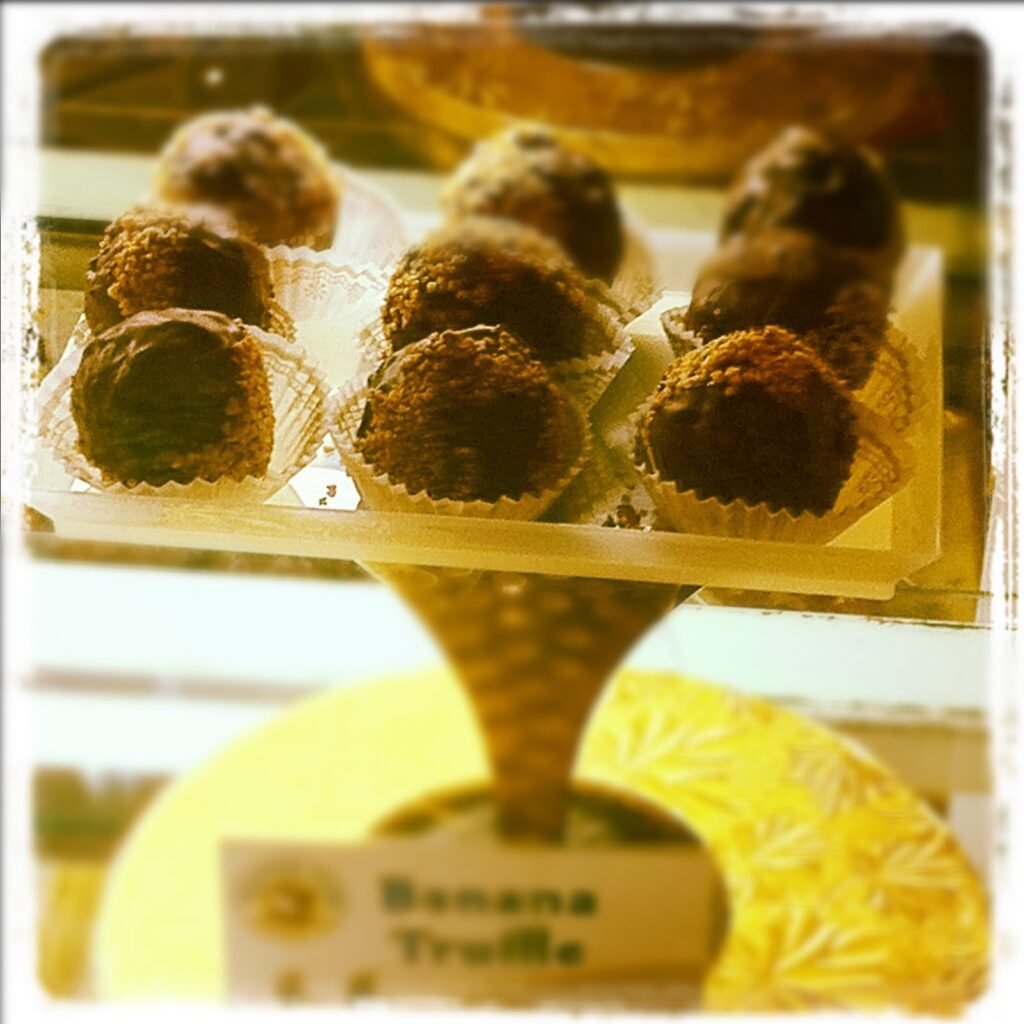 I thought the show was going to be all about sex and sensuality, but actually ended up being hilarious and entertaining.  Definitely different from the other Cirque du Soleil show we saw the other night.  There were still some flying stunts, but more grounded moves, especially regarding flexibility of the human form.  All in all, a great night out.
Happy Anniversary to my love!